AMD loses marketing boss
Dessau depart-you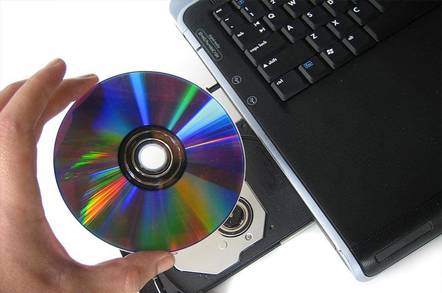 Nigel Dessau, AMD's marketing boss, is departing the perennial number two CPU chip-maker to become a three-minute mentor.
Dessau is AMD's SVP and chief marketing officer, and came from Sun where he was appointed as the VP for all of storage marketing and business operations in June 2006, and then VP for Alliances as well. Before Sun he was the chief marketing officer at StorageTek which Sun acquired in 2005. He let Sun in February 2008, and joined AMD in April of that year.
It was a big job, with him running a function with 400 heads and a $400m budget. Not any more though.
Perennial chipzilla underdog AMD got itself a new CEO, Rory Read, in August this year, after his predecessor Dirk Meyer resigned. In September AMD created a server division and Rick Bergman, the general manager of its product group, departed, with implied responsibility for slow and buggy delivery of Opteron chips on his shoulders.
Read appointed Mark Papermaster as AMD's chief technology officer in October. Like Read, Papermaster is an ex-IBMer.
AMD's general business underperformance continued, however, and it announced it would fire 1,400 workers in November, and use the saved money to invest in low-power chips and cloud computing.
Dessau announced his decision on his blog, saying, in some style:
I too find myself at an inflection point. While I am truly excited by the prospects for AMD, there are projects in my life outside of AMD that offer me compelling opportunities. As some of you know, one of those projects is the website The 3 Minute Mentor; I have been planning a book based on the website for some time.

One of the site's lessons is that life is a series of choices.

While making choices can be hard, its something we all need to do. The time has come for me to choose to pursue the next phase of my career. It has been a great four years for me at AMD, and I am leaving happy with what the team has achieved.

I will remain at AMD to assist with marketing organisation transitions and the 2012 planning cycle. After that, I will put on my shades and head off into the Texas sun.
Is Nigel going of his own volition or being pushed? It looks like his choice, but he could well be reading Read's runes and seeing a marketing head refresh coming.
One of the three-minute mentor videos is about what not to say to a new boss (PDF). Perhaps it didn't work with Read. ®
Sponsored: Minds Mastering Machines - Call for papers now open