Console accessories
Game liberation
Playseat race-car simulator

While strapping a Logitech GT to an ironing board might be a satisfactory option for many a racing game buff, it's unlikely to cut the mustard for the most extreme of racing enthusiasts.
As with flight-sim fanatics, the more realistic the setup, the greater the adrenaline. Which is why companies like Playseat exist, offering a cockpit, or driving seat experience, to those willing to dip into the wallet.
There's various setups to choose from and many come bundled with your choice of steering wheel peripheral should you not already own one. Splashing out over £300 on what is effectively a seat with scaffolding might seem a little crazy, but if you consider how many times over such a figure was spend in the arcade wiling away one's youth, there's more than enough to justify the outlay.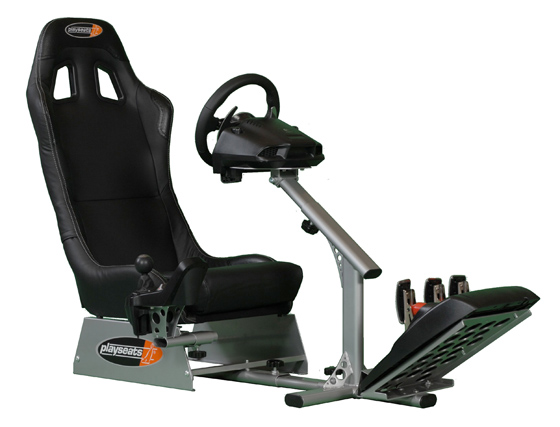 Price
£320
Compatibility
Xbox 360, PS3
More Info
Playseat
SlouchPod interactive gaming chair

If the rigidity of a dedicated racing chair is too stiff for your liking, then a beanbag designed specifically for slouchy teens may be just what the doctor ordered.
These heavyweight comfort seats include two built-in 5W ear-high speakers and a 10W sub-woofer. There's ports for connecting up other external devices, as well as pockets to store them in. Bliss for the slothful gamer.
The SlouchPod has been around for many years now, but has since dramatically come down in price and is available in six different colours. You can see what we thought about it in our SlouchPod review here on Reg Hardware.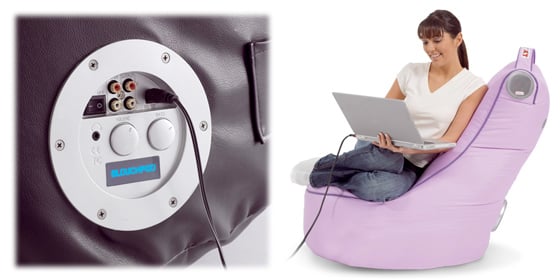 Price
£100
Compatibility
Xbox 360, PS3
More Info
SlouchPod
XIM3 mouse and keyboard adaptor

When I made the switch from gunslinging FPS games on PCs to the equivalent on the current crop of consoles, my immediate reaction was to criticise the control system. Mouse and keyboard set-ups just felt more accurate, a theory backed by my superior frag count on PC.
While Bluetooth keyboards and similar options will work on consoles, they tend to only function in web browsers and are rarely supported by the games themselves.
The XIM3 is a sophisticated option for Xbox 360 gamers that bypasses such hindrance and claims to make consoles feel PC-like in control. It reckons that unlike other adaptors out there, the XIM3's Smart Translators tackle the disparity between different game mechanics and offer "unparalleled" mouse precision.
While certainly on the pricey side of things, the XIM3 is worth looking into, especially if you come from a background of Quake and Doom, where control pad peripherals always came second to the classic WASD keyboard config.
There are adaptors to make it work with a PS3 too, or alternatively an array of other compatible products that do the same job.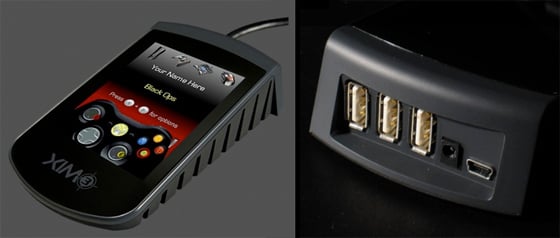 Price
$150 (£120)
Compatibility
Xbox 360
More Info
XIM
Sponsored: Minds Mastering Machines - Call for papers now open