Gaming option?
Like games-oriented phone the Sony Ericsson Xperia Play, the Tablet P is PlayStation certified, which means it has onscreen PlayStation controls and Sony says it will be making older PS games available to play on it (it comes with Crash Bandicoot), though there aren't too many available on the Android Market as yet.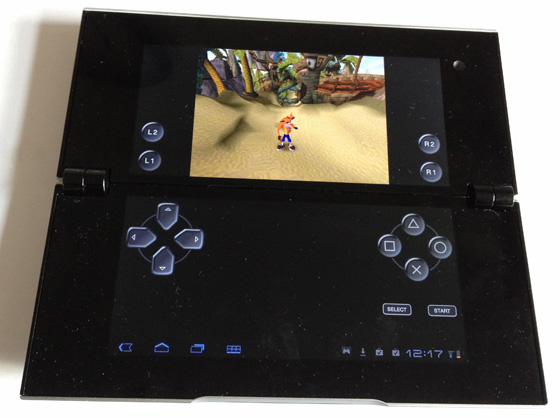 Touchscreen controls for gaming
Dedicated gamers may prefer the tactile charms of a handset with real buttons, but the onscreen controls should be sensitive enough for anyone below expert level.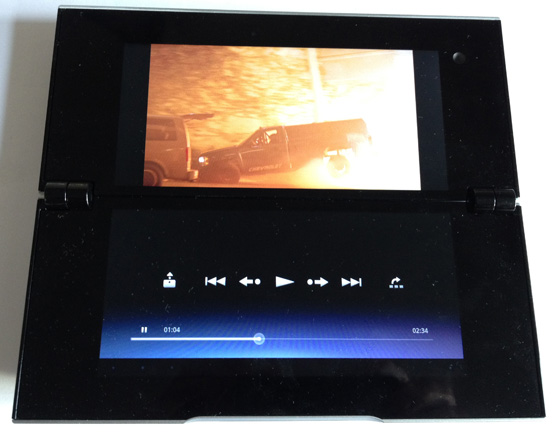 Video player delivers half measures
The Android music player has some nice graphical displays and is intuitive to use. Without headphones though, the Tablet P's built-in speakers were actually a bit of a disappointment and quite tinny.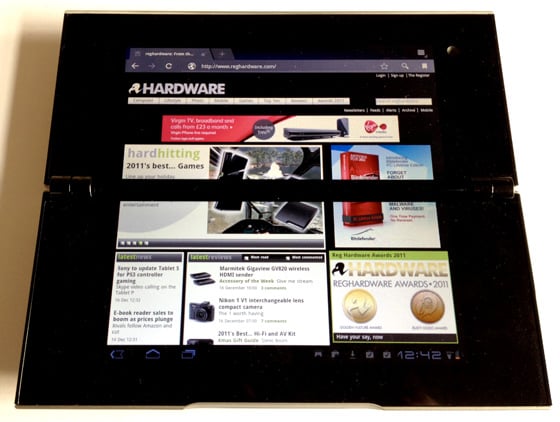 Dual-screen web browsing
The 5Mp camera offers a maximum resolution of 2592 x 1944-pixels and includes auto focus, scene settings and focus modes, including macro. There's no flash, and it's not particularly sophisticated but pic quality can be okay, so long as you're careful with your light (it's not kind to too little, or too much).
Sample Shots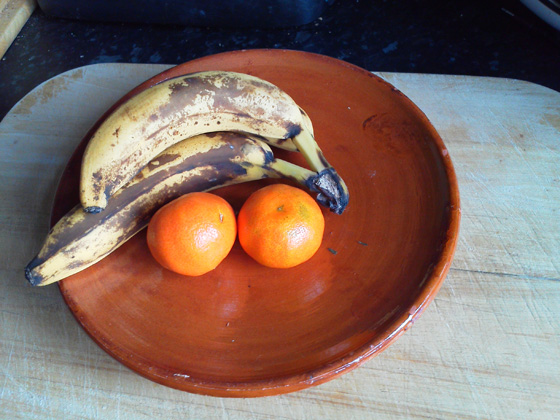 Click for a full-resolution image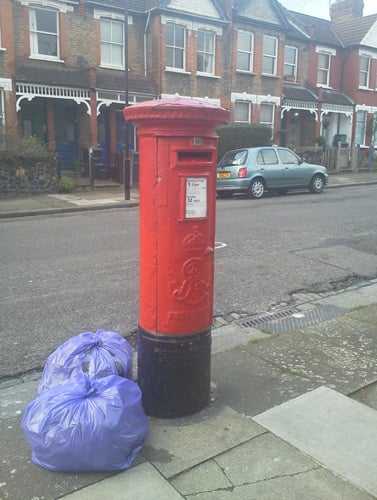 Click for a full-resolution image
COMMENTS
The difference is/was...
The best thing about the courier-concept - and still unmatched - was the software as demonstrated in the videos. I would gladly pay up to 1000€ for a courier, because the software demoed in the concept-videos would make my life easier.
The Sony P is just another Android-tablet, and made worse by the poor execution of the dual-screen-thingie...
I have a Android Tablet, but it isn't just a Courier and that makes me unbelievably sad...
AND THIS IS MEANT TO CHALLENGE.......
Apple?
Ho Ho Ho Ho and a Merry Christmas to all of you who still believe in elves and Santa!
Ho Ho Ho
mmmmm; shiny thing ; )
"it's not yet clear just who the market is for something like this"
Presumably the same person who will buy a £1000 coffee machine from the John Lewis catalogue, which I like to think of as nature's way of balancing out the existence of the Argos one.
Or how about....
Or how about a keyboard on one half and a screen on the other?.... Yes, I'm leaving.
Two Screens, Two feeds?
I wonder whether the two screens can display two different web sites. Imagine having one open for a social site content posting and another for source site content to be posted.
Or, open two sites or books and sor of like OLE, hilight or quote text in one site and have your social feed automatically updated.
Or, compare two articles, two books, two whatevers.
If it were bigger and aimed at engineers, it might be useful in the CAD world... source image, and new image. Almost like a digital Tricky Tracer...