HP posts Pre 3 WebOS update
Last patch before open sourcerers set to work?
HP has pushed out an WebOS update for its Pre 3 smartphone.
The patch, which takes the (now) open source operating system to 2.2.4, is being pushed out to European and US Pre 3s.
Pre 2s got the upate last week.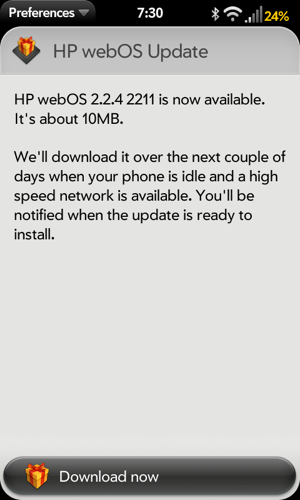 HP hasn't said much about 2.2.4 on the Pre 3, but the Pre 2 release saw the addition of Skype - already available on some carriers' tethered Pre 2 and Pre 3s - the ability to share texts and calls with HP's TouchPad tablet, background data encryption and improvements to Google and Yahoo! contact and calendar syncing. ®
COMMENTS
HP's wasted opportunity
Their departed CEO must have had a deathwish, the Pre 3 is the best phone I have had. It has its faults but as I am not an Apple Fanboi, in fact I avoid anything Apple if i can. Am iffy with Android, the Pre with WEbOS suits me just fine and dandy.