HP woos IT shops with leasing deals
Looking to boost fiscal Q1 sales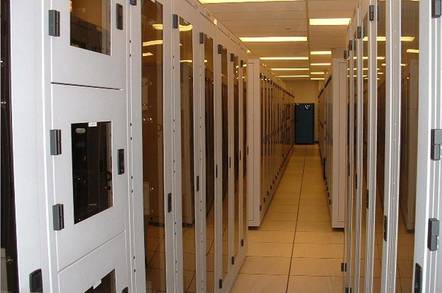 Hewlett-Packard has a new CEO in Meg Whitman, but it has the same fiscal year that ends in October and the same mis-match between its own quarters and those of the bulk of the companies in the world who buy its IT wares. Its major buyers all end their fiscal years in December. What's an IT vendor to do to bump up revenues? Provide generous financing and buy some time as well as pump up hardware sales.
That's precisely what HP Financial Services, the financing arm of the computing giant, has done in the United States and Canada with two new financing deals.
The first is a traditional 90-day deferral program, which allows customers to push off payments on a 36-month lease on IT gear for three months – well into 2012 and next year's IT budget, even though they can take delivery now. This particular financing deal can be applied to any transaction with at least $1,500 in spending. The interest rate of this deal depends on your company's credit rating.
If you plan to spend lots of money, then you might want to sharpen your budget pencil and take a look at the 1-2-3 deferral offer, which is a little different. If you are spending more than $250,000 – what HP calls original equipment cost, or OEC, and that is the price of the gear after you negotiate down from list prices – then here's how the 1-2-3 deal works. You take out a 36-month lease with a full market value (FMV) payout at the end of the three-year term. Heaven only know what gear is worth once it gathers a little dust, so there is a little uncertainty with the deal. Then HP cooks up the financing on the deal so in months 1 through 3 you pay an interest rate of 1 per cent on the OEC charge (that's step one). In step 2, which spans months 4 through 6, you pay 2 per cent of OEC, and in months 7 through 36 (step 3), you pay 3 per cent of OEC.
Both deals cover the same stack of HP wares, including laptop and desktop PCs, point of sale units, thin clients, and digital signs as well as printers and scanners. The entire HP ProLiant tower, rack, and blade server family – which uses x86 processors – can use either lease, but only selected models of the Itanium-based Integrity server line can be financed in this manner. Specifically, you can do a deal with the Integrity BL860 and BL870 blade servers and the Integrity 2600, 3600 and 6600 rack servers.
On the storage front, selected 3PAR, StorageWorks, ProLiant, and LeftHand Networks arrays are covered, and for networking A Series, E Series, and V Series switches and routers can be financed. Various software and services that are generally part of the IT shopping list can also be rolled into the financing deal.
Both financing programs expire on January 31, 2012, which is the end of HP's first quarter of fiscal 2012. ®
Sponsored: Minds Mastering Machines - Call for papers now open