Shoppers love fondling iPads to fill out sex health survey
'Rate my NHS' poll suddenly popular when shiny tech appears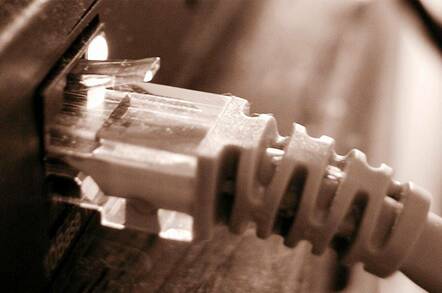 A survey conducted using iPads has helped an NHS cluster reach out more people in quicker time for their views on local health services.
The Buckinghamshire and Oxfordshire NHS cluster gave researchers iPads that had a special software installed and asked them to gather opinions at Eden shopping centre in High Wycombe.
The method resulted in more public responses than the traditional paper and online surveys.
"A survey accessible by mobile devices was created, requiring no registration and asking only key questions so that the public could answer it quickly and conveniently," said a spokeswoman for the cluster.
Inovem, the company which developed the health consultation software Talking Health installed on the iPads, claims it helps organisations that want to involve, consult or collaborate with others to do so quickly and without unnecessary barriers.
Talking Health has been used in Oxfordshire since 2009, but was only launched in Buckinghamshire this autumn after the primary care trusts for the two counties joined forces to form a new 'cluster'. It's use via iPads was a first for both counties.
The survey team questioned people about general health services across Buckinghamshire and got an average of 45 responses per hour, compared to 60 online responses in a month.
The survey also generated a greater response from a much wider demographic, and not just the "familiar few" who regularly engage over the web.
Overall the cluster has carried out more than 40 consultations and received 4,400 responses. In Buckinghamshire recent consultations have covered the redesign of dermatology outpatient services and the recommissioning of its community sexual health services.
Its iPad experience has made it realise that it is important to use more informal and less wordy language in surveys on mobile devices. It is now also looking at other ways in which mobile gadgets could be used to support consultations.
Talking Health is also used by Hertfordshire NHS, NHS Hampshire, and NHS Berkshire west and Berkshire east primary care trust.
John Glover, sales and marketing director at Inovem, says: "They [NHS trusts] have tried to reach people who are not online and they can also speak to people face to face, which some people prefer. Talking Health will record their details for further consultation and people can receive alerts according to what they are interested in."
This article was originally published at Guardian Professional. Join the Guardian Healthcare Network to receive regular emails on NHS innovation.
Sponsored: Minds Mastering Machines - Call for papers now open