Marmitek Gigaview GV820 wireless HDMI sender
Give me stream
Accessory of the Week When it comes to HDMI senders, it's the quality of transmission and ease of set up which generally sets one apart from another. The smart-looking Marmitek Gigaview - yes, it does sound like the name of an Austin Powers villain - does well on both counts.
The TX/RX pair sport a curvaceous glossy design and are supplied with rawlplugs and a mounting plate, should you fancy popping them on the wall.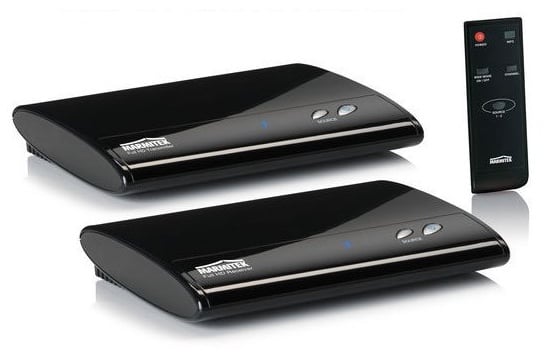 Receiver, transmitter and handy remote control
Rather helpfully, the transmitter features two HDMI inputs, plus one loop-through HDMI output. This switching functionality allows a video input to be viewed simultaneously in two rooms or on two displays.
Rival HDMI senders often monopolise the HDMI input, which can cause an obvious problem when the feed you want to distribute is coming from a set-top box.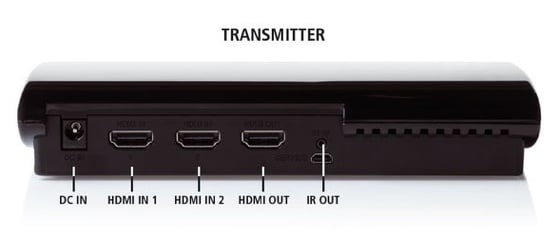 Round the back, part one
There's also a jack for the supplied IR blaster, while a no-frills remote allows simple input channel selection.
The system is genuinely plug and play. The two units immediately seek each other out and lock when powered up. This mating process takes a few minutes, but the connection is stable. I used the duo in adjoining rooms without problems. The manufacturer claims a transmission distance of 10m between walls.

Round the back, part two
It's worth noting that you can't expand the system with additional receivers. The GV820 only ship as conjoined pairs.
Performance is great. Using a Blu-ray player as a source, both 1080p HD and regular standard definition sources were delivered without any signal judder or skipped frames, using uncompressed - presumably WHDI - transmissions in the 5.1-5.6GHz band.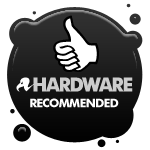 The system can also transmit both a Dolby Digital 5.1 bitstream and multi-channel PCM – something not many HDMI senders I've come across that can manage.
Overall, then, the GV820 gives an extremely polished performance. ®
Reg Hardware chooses its Accessory of the Week every Friday. Got one in mind you want us to consider? Please let us know
More Accessory of the Week Winners

Griffin
iTrip
Dual Connect
WD My Passport
Studio 1TB
Thumbs Up
Desktop
Phone
Henge
Docking
Station
Logitech
TouchPad
COMMENTS
No good I'm afraid
The wireless isn't gold-plated and as thick as your thumb.
Ooh videos please
I'd love to see children, cats or even ants being "fried by wifi".
Marmite(k)
Well you either love 'em or hate 'em.
What? No, I don't have anything constructive to offer.
I'm going, I'm going.
£250, and it goes 10m
This costs £250, and the range is only 10m?? That's not very far. and at 5Ghz anything in the way will cause serious attenuation.
How much does a 10m HDMI cable cost - £10 tops? Maybe I'm missing the point of this box.
I lol at the downvote. I guess a daily mail reader.