Samsung UE55D8000

If we were handing out gongs for design alone, then Samsung's 2011 D8000 LED models would be a shoo-in for glory. These ultra-thin panels with tiny bezels and chrome stands exude effortless cool.
But they don't just look good in repose. This best of breed 55in model delivers astoundingly vibrant HD pictures, with deep blacks and crisp contrast, plus fun and effective Active Shutter 3D. 

Choose your poison from twin Freeview HD/Freesat tuners, a generous Smart TV portal stacked with streaming services, inlcuding BBC iPlayer, YouTube and Acetrax, not to mention scores of frivolous apps. This isn't so much a TV, more a lifestyle entertainment centre.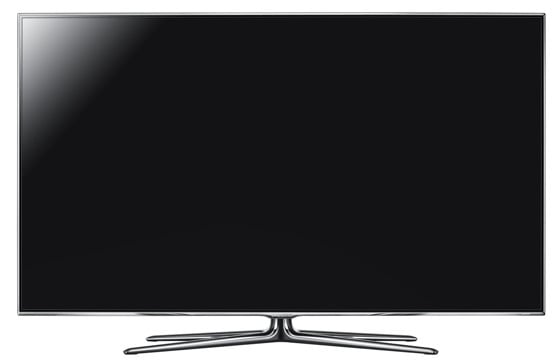 Reg Rating
80%
Price
£1999
More Info
Samsung
Sony Bravia KDL-24EX320

A compelling reason to downsize if ever there was one. Also available as an even more compact 22-incher, what this small, Smart Sony lacks in width it more than makes up for in chutzpah. Hooked up to the Sony Entertainment Network portal via Ethernet or built-in Wi-Fi, it can stream more IPTV services than any rival brand, has Sony's decent VoD movie service on tap, and provides clients for Twitter, Facebook and Skype.
Designer chrome feet elevate the slimline LED-backlit panel above the riff-raff, and its HD pictures are sharp and engaging. If you're looking for a slice of bijou posh, this set is bang on the money.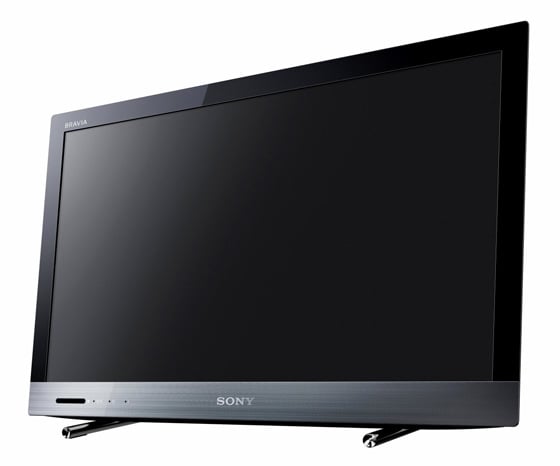 Reg Rating
85%
Price
£349
More Info
Sony
Panasonic Viera TX-P42GT30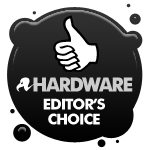 If you want a really cinematic viewing experience, then plasma rather than an LED is your best TV bet. With no torch-like backlight, plasmas offer an evenly-lit picture, typically with better colour fidelity.
And taking the crown for the best overall plasma TV of the year – and my personal favourite screen tested - is this 42in GT30. 2D image quality is sublime and 3D crosstalk free. Blacks are deep, resolution high and images vibrant. 

The set sports two HD TV tuners - Freeview HD and Freesat - links to the much improved VieraConnect Smart TV portal, and boasts arguably the most comprehensive media streaming engine for USB and LAN available. This GT30 is quite simply a showstopper.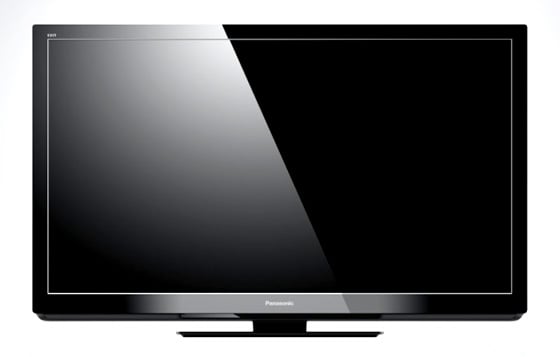 Reg Rating
90%
Price
£1300
More Info
Panasonic
COMMENTS
All a bit expensive...
How about an article/review of 37", 42" HD TV's for under £500. Lots of them in the shops and that price point is very attractive in the current economic climate. But are any of them any good???
R.
Agreed; these are high-end tvs for the 1%, don't forget us 99% poor people.
Surely Carlsberg, if they made TVs, would be the best in the world... ;-)
Panasonic Viera TX-P42ST30
If you don't need in built FreeSat or indeed feel the need to spend more money on getting it professionally calibrated go for the Panasonic Viera TX-P42ST30
It has the same Infinite Black Filter, supports the same 3D (glasses required) as the GT. I can't imagine anyone apart the very serious would change much apart from brightness, colour, contrast etc. And to be fair to Panasonic the defaults are spot on.
The ST loses a couple of features, and doesn't support recording PVR style to a external USB hdd like the GT/VT, but in truth who has not got a dedicated PVR or sky+/ virgin box that is spending that amount on a TV ?
It has the same menus.. is actually slightly faster for gaming. Check the specs.
Best of all it is also around £500. Probably the best value 42 plasma you can buy at the moment. I've no idea why Panasonic are not promoting it more ......
Sony products are currently boycotted by any self respecting geek.
So their inclusion lowers the street cred of the whole review.