Churlish gadget cusses those who use it
Periodic Table of Swearing on show
NSFW Cult comic collective Modern Toss is holding an exhibition this week, showcasing its 2011 catalogue of work, which includes the outfit's mannerless machine, the Interactive Periodic Table of Swearing.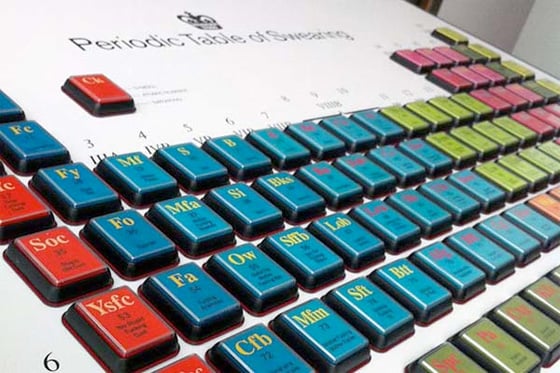 The smutty surface, which raised eyebrows when it debuted earlier this year, does exactly what it says on the tin, throwing out offensive phrases at the push of a button.
Built with the help of Clay Interactive, a company specialising in "digital experiences", the Interactive Periodic Table of Swearing is not for the faint of heart. Check it out in expletive NSFW action below:
Alongside this discourteous desk, visitors can see other Modern Toss creations, including an abstract portrait booth, anti-establishment poster designs and a look at the company's venture into television: its Channel 4 show Business Mouse.
If you have the time, trot on down to the Modern Toss 2011 Seasonal Blow Out, which runs until 18 December at the Imitate Modern Gallery, 27a Devonshire Street, London W1G 6PN. ®
Sponsored: Are DLP and DTP still an issue?