Another flash array upstart attacks SAN goliaths
XtremIO gets fresh flash funding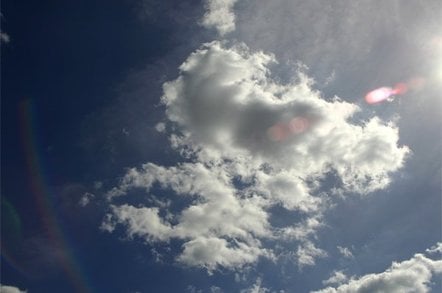 XtremIO is another flash array upstart aiming to wrest server networked storage away from the six SAN giants: Dell, EMC, HDS, HP, IBM and NetApp.
The company was founded in 2009 by Yaron Segev, an ex software development VP at Voltaire, and Shahr Frank, its chief scientist.
It has a head office in San Jose, Ca, and development in Herzelyia, Israel, and is headed by Ehud Rokach, also a co-founder, and with experience in carrier-grade Ethernet. There were two other co-founders: Professor Shuki Bruck and Aryeh Mergi.
The man in charge of business development is Dani Naor, a co-founder of StoreAge, a SAN virtualisation start-up founded in Israel and bought by LSI in 2006, which OEM'd it to HP for a while. The chief technology officer is Robin Ren, an ex-director of software engineering at EMC. XtremIO's storage architect is Irit Yadin-Lempel who was a senior software engineer at IBM Tivoli and a software architect at NetApp.
The company has pulled in more than $19m in a Series B funding round, which comes in after a $6m A-round in November, 2009. We might assume the prototype technology has been satisfactorily demo'd and now the initial product is going to be developed.
XtremIO technology is a scale-out, shared-access, enterprise flash array using new architecture and storage algorithms. It is hoped that it will provide dramatic gains in performance, efficiency, ease of management and economics, and fix existing disk drive-based SAN limitations and data networking connectivity challenges.
Rokach provided a canned quote for the B-round funding release: "XtremIO's array architecture was developed from the ground up to leverage the speed and unique abilities of flash memory, and with our strong venture backing we are ready to bring a tremendous leap forward in I/O and latency performance to the market, unveil unique new capabilities that hard drive-based storage cannot match, and eliminate the complexity that has traditionally plagued SAN storage configuration and tuning."
You can watch Rokach saying very little in a video here.
The company says its flash arrays will "improve performance, accelerate applications, and support higher workloads at a competitive price to traditional disk arrays". Target application areas include virtual server and virtual desktop infrastructure, database consolidation, analytics and business intelligence, and high-performance computing.
It is going to be competing with Nimbus Data, Pure Storage, SolidFire, TMS, Violin Memory and others. There are no details of how it's going to differentiate itself, or of its technology, but we can make some trial assumptions:
efficiency equals compression and deduplication;
economics equals multi-level cell flash; and
scale-out equals clustering via Ethernet or InfiniBand.
The idea of XtremIO solving data networking connectivity challenges is interesting. That suggests something more than basic Fibre Channel or iSCSI, yet extending InfiniBand to servers could be expensive. Is the company going to do something innovative with servers to help make I/O between them and the flash array faster?
We have no information about when product could be available and would guess it would be in the second half of 2012 at the very earliest and that would be alpha or beta test kit, with real product delivered in 2013, perhaps. ®
Sponsored: Minds Mastering Machines - Call for papers now open