TVOnics DTR-Z500HD

This ultra-compact Freeview+HD DVR recently became a whole lot more interesting when maker TVOnics activated the set-top's Ethernet port for BBC iPlayer and streaming IPTV services.
In truth, the DTR-Z500HD was a pretty tasty DVR even before it was pimped. A generous 500GB hard drive - enough for 70 hours of HD TV or 250 hours of standard definition content - handy twin HDMI input switching, a front-mounted USB port for JPEGs and bullet-proof usability made it an easy recorder to live with.
Performance is class-leading. Recorded HD images look transmission-fresh and the DVR is whisper quiet when in use.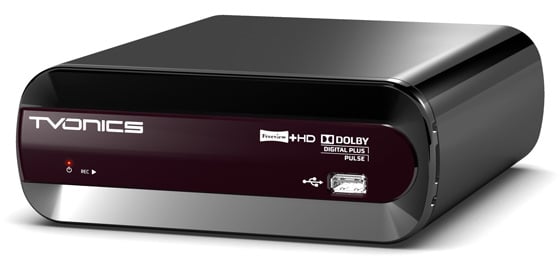 Reg Rating
80%
Price
£200
More Info
TVOnics
Samsung BD-D6900

A very different kind of set-top box, this silver sliver from Samsung combines Freeview HD tuner with a Blu-ray player, Smart TV portal and media streamer – you can even add an external hard drive for single-channel timeshifting. It's a veritable nightmare for compartmentalists.
The integrated Blu-ray player is fast-loading and 3D disc compatible; you can access Samsung's Smart TV portal can be reached via Ethernet or integrated Wi-Fi, for streaming IPTV services such as DailyMotion, YouTube et al. It will also convert any 2D source - disc or Freeview - into faux-3D.
Local media playback from USB is accomplished, with all key video file types supported. Across a LAN, file compatibility becomes a little more uneven, as the deck likes to communicate with specific media servers. Overall though, an undeniably clever bit of kit.

Reg Rating
80%
Price
£295
More Info
Samsung
VirginMedia TiVo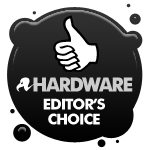 Recently revamped following its first major firmware update since launch, VirginMedia's TiVo box is a feature-stacked alternative to Sky+HD. While the latter trades on elegant simplicity, this upstart piles advanced functionality skyscraper-high. 
TVholics will appreciate the ability to record three channels simultaneously, and when that capacious drive does run out you can either stream content from what is undoubtedly the most comprehensive Video On Demand archive available, or resort to watching TiVo's own recorded suggestions, chosen by a sophisticated recommendation algorithm.
While some might argue TiVo tries too hard – its catch-up services are confusingly spread between the backwards EPG and a separate BBC iPlayer app – as a telly addict's toy, it's just titanic fun.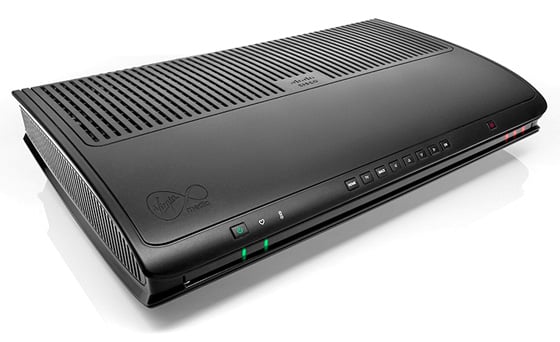 Reg Rating
85%
Price
£199 (1TB) £50 (500GB) plus installation, activation, subscription
More Info
Virgin Media
2011's Best... DVRs and Media Streamers
COMMENTS
Re: Unfair advantage given to Virgin Tivo
Yes, I'm sure Virgin didn't pay for this one.
But if it wants to get a 100% score, it can send six cases of Brunello di Montalcino round to Vulture Central, marked for my attention.
PS3 and streaming don't make me laugh. I flogged my PS3 on eBay when Sony broke the buffering in firmware 2.50. When I posted to the Sony tech forums I got flamed by fanboys who claimed streaming SD content of WiFi G was impossible. Oh and the PS3 did not have any support for WMV and some other codecs
You are better off going for cheaper streaming options like the ACRyan PlayOn Mini or WD TV Live. Whilst these are not perfect they are cheap and cheerful and support large range of codecs and containers. Including the MKV container and H.264.
Oh and they don't have a noisy fan, or loose your credit card details.
Where are all the other devices?
Seem to be a veritable hatload missing from the roundup - Humax is the major missing item.
The DVR market
No Humax to review? (not 100% sure they brought out any new models in 2011 so maybe that's why). But either way I don't think the lineup is much cop. The TVonics looks OK but the software doesn't look particularly slick. And I can't get cable so the virgin box is out for me.
If I had to list my "wants" for a dvr/streamer they are (in no real order):
Freeview HD recorder with iPlayer and 4od built in (or youview if it ever arrives!). Ability to upload and download media via ethernet. HDMI output. Nice remote control. And, most importantly of all, reliable recording including series links that work (and don't disappear or fail to record!).
Unfortunately I don't think any manufacturer is interested in delivering all of the above (or even part of the above). They often seem to be let down by immature or clunky software that's coded to order by outsourced teams. Once their products are released companies seem to have little interest in fixing the bugs or adding (god forbid!) extra features*.
* I could live with this if only they fixed their bugs!
Humax used to update their DVR software regularly but they seem to be hampered by their offshore dev model (or financial constraints - or both). And Topfield seem to have disappeared from the market :-(
There was a time when I thought this area of tech would eventually mature. Now I'm not so sure. Hey ho!
No Humax this year?
Outclassed or forgotten?