Motorola Xoom 2 10in Android tablet
Creaky tweaky?
Review Motorola's Xoom was the first Android 3.0 Honeycomb tablet to hit the shelves, and now little more than six months after its April 2011 debut, a second-generation machine called - you guessed it - the Xoom 2 is upon us.
The new Xoom is available in two forms: one with a 10.1in screen, like its predecessor, and one with a 8.2in panel called the Media Edition. I'm writing this on the former - Reg Hardware will be reviewing the smaller model shortly.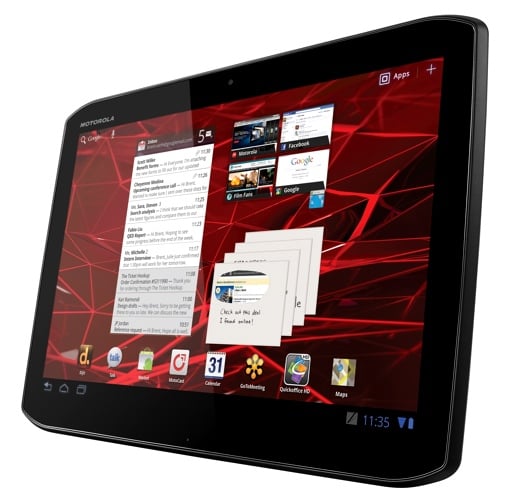 Out with Apple-antagonising rounded corners...
At first glance, the new ten-incher is rather impressive. Motorola's design department clearly has the hots for the bevel - it was the signature styling feature of the recently released Razr and now the same little chamfers have shown up at the four corners of the Xoom 2.
As well as providing a family resemblance, perhaps the idea is to take out some insurance against Apple's increasingly hubristic legal activities. So, no round corners here.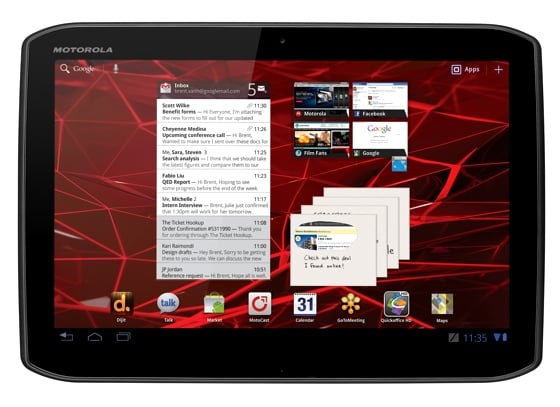 ...and in with angled edges
While a gnat's whisker wider and taller than the first Xoom, the new machine is just over 4mm thinner and a not inconsiderable 131g lighter. The tapered sides - in landscape - make it an easier hold than the original, while the rubberised power and volume buttons on the right side but round on the back of the device fall easily to hand.
Like the Razr, the Xoom's internal and external components are covered with what Motorola calls "splash guard", which seals the the device from, well, splashes or a light rainfall. I couldn't think of a way to test this that didn't run the risk of ruining my review unit so it's something I'll have to take on trust.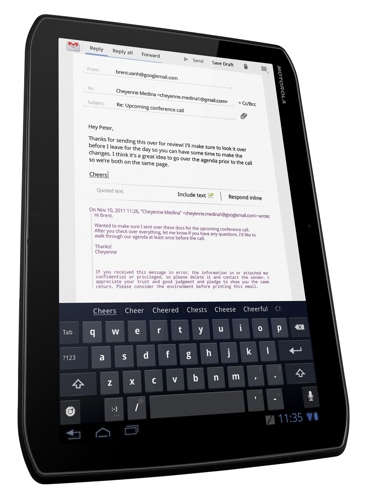 Happy for you to type in the rain, apparently
A feature of the design that really gets my goat is the positioning of the micro USB and mini HDMI ports on the long edge of the device. Just the right place to get pulled out or even damaged if you are resting the thing in your lap while it's charging. Samsung is guilty of this same lunacy with its Galaxy Tab 10.1.
Sponsored: Minds Mastering Machines - Call for papers now open