Shift to cloud computing puts squeeze on resellers' finance
Invoice discounting 'overdraft' cash cow dries up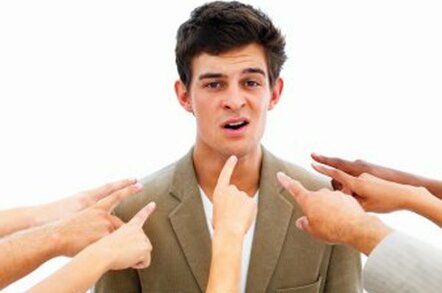 The channel's long-term shift to cloud computing and managed services will force resellers to totally rethink historic forms of finance.
Financial mechanisms including invoice discounting (ID) have long been used as an overdraft facility by some smaller and mid-market dealers to support cash flow but this avenue looks likely to close.
"The changing face of technology and a move to increasing levels of managed services and annuity billing presents significant challenges to both banks and resellers in turn," said Eddie Pacey, boss at EP Management Consultancy, a 35-year credit industry veteran.
A reseller whose biz is 90 per cent based on hardware and software products will get funding availability on this type of billing to the tune of 75 to 85 per cent, he said.
ID is a relatively strong security where products and services have already been supplied, but the financial lifeline will "weaken" as business transitions to the cloud.
"Billing monthly, quarterly or yearly in advance will generally not be financed or considered within security held. The argument is that if the VAR moves to insolvency or fails to deliver, an invoice billed to an end user for services not yet supplied is not likely to be paid."
Many resellers do not always document contractual and billing terms, causing banks to "steer clear" of annuity billing.
Andy Buss, service director at Freeform Dynamics, said the on-premise cap-ex model "is not going away anytime soon" and that resellers could get assistance from the financial services arms of IBM, HP and Cisco to help fund the move to the cloud.
"The traditional way of buying IT will remain, so resellers need to look at how the cloud design works as it's a different sales cycle," said Buss. "Sales people want their commission right away, which can be done with hardware or software, but there is quite an adjustment in cloud or managed services."
Channel watcher Canalys forecast cloud revenues to rise by 25 per cent a year to 2015 to account for 8 per cent of total worldwide IT spend.
Alastair Edwards, principal analyst at Canalys, agreed that finance will be an issue for resellers but claimed it was "not insurmountable".
The challenge will be to emphasise cash management by better negotiation of client and supplier payment terms, improved collection of book debts and improved balance sheet position to allow to rises in overdrafts or long term loans, said Pacey. ®
Sponsored: Minds Mastering Machines - Call for papers now open