Greens abandon science to tie down mobile towers
Try to find a hospital without a mobile tower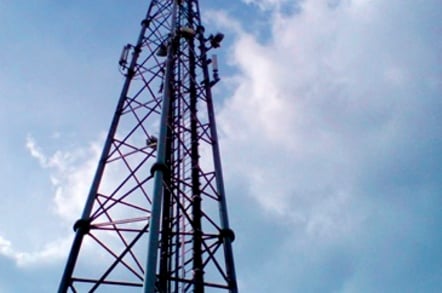 Why do the Australian Greens want to cut hospitals out of the country's mobile phone networks?
Their seemingly-benign notion that there should be no mobile phone towers within 200 meters of any hospital suggests that (a) Senator Bob Brown doesn't understand how radio waves work, (b) he also doesn't understand how people working in hospitals rely on their mobiles, (c) he hasn't done anything to research how networks are deployed today, or (d) he knows all this, but the chance to get on a "protect our property values" bandwagon trumps every other consideration.
Let's get the basis of the policy down first: according to Greens leader Senator Bob Brown, the high points of the legislation are to require carriers to consult with everybody within 500 meters of a proposed new tower; subject "low impact" facilities to planning laws (they're currently exempt); require ACMA to take a precautionary approach to issuing new facility permits; create new rights to appeal against proposed facilities; have emission standards reviewed every five years; and create buffer zones of 200 meters around schools and hospitals.
It appears that Senator Brown is unaware of how radio waves behave, and therefore doesn't understand that a bunch of milliwatts of phone in the hand creates profoundly greater immediate exposure to the individual than an antenna 30 meters in the air.
In the matter of climate change, the Greens demand that Australians listen to the science, and I agree; but you can't decide that science is good only when it agrees with prejudice. Senator Brown appears to be responding to size and ugliness, rather than science, and weasel words about "precautionary principle" don't make him sound better informed.
Cut off the hospitals!
The proposed 200 meter buffer zone around hospitals is bizarre and dangerous. Bizarre because most hospitals are already home to radio communication facilities of different kinds; dangerous because good mobile coverage has become necessary to the doctors and nurses that actually take care of people.
By my count, there are currently 573 hospitals carrying some sort of radio-communication infrastructure in Australia. Lots of this is low-frequency stuff, for two-way radios (even so, more than 50 hospitals have 100W-plus transmitters on top of them) – but more than 100 hospitals have a mobile phone tower on their buildings; and another 240 are within 200 meters of a mobile tower.
That's not including the WiFi signals that pervade modern hospitals by way of modern medical equipment.
(This isn't a difficult analysis to conduct, by the way. The ACMA Register of Radiocommunication Licenses only costs a little over $AU100, affordable even to a minor party; while the powerful Grass-GIS geographic software is free.)
The mobile towers now installed at or near hospitals don't just represent the Vandals and Visigoths of the telecoms industry storming a desirable site. They're there because hospitals need good mobile services.
There are the doctors who carry both mobiles and pagers (yes, pagers still exist, and they still use mobile networks to connect). There are the ambulance crews, which I've seen in accident and emergency using their mobiles as often as their two-way radios to talk to base. There are the nurses, the social workers, the interns, and all the rest …
Here's a tabloid feast for you: "Killer black zone: doctor out of range, patient dead!"
Because doctor, no hospital, no politician, and certainly no carrier, wants to carry the can for that kind of story, our major hospitals are well-serviced by mobile infrastructure.
What would be the combined effect of Senator Brown's "no tower within 200 meters of a hospital" and his rule that would slow down or stop any new tower within 500 meters of a residence?
Hospitals are mostly nearby to residential areas: the legislation would, in effect, block any new infrastructure that might be needed as data demands in a hospital rise.
It would have been nice to see a spoonful of clue brought into this piece of policy-making. ®
Bootnote: I approached the Greens' communications spokesperson Scott Ludlam twice prior to writing this article. I received no reply. ®
Sponsored: Minds Mastering Machines - Call for papers now open