More BT heads roll amid biz transformation
'Disgusting the way staff are being treated' say reseller workers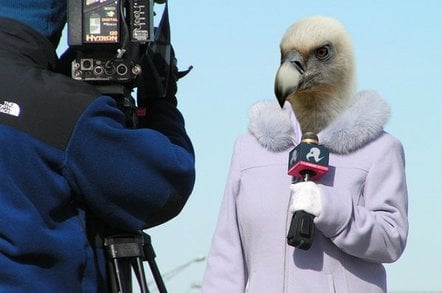 Updated BT Engage IT company insiders claim staff morale has hit rock bottom as further details of the redundancies come to light.
The reseller arm of BT is integrating the three operations - BT Engage IT, Business Direct and dabs.com - and are trimming the workforce, with COO Chris Leigh among those leaving the business.
It has since emerged that portfolio director Simon Rixon is leaving. Insiders also said that head of pre-sales Luca Smuraglia - who relocated with his family from Italy to join BT in February - had been made redundant last month [Updated: However, see comment from Mr Smuraglia below]. Smuraglia is now a director at Easynet Global Services.
A source familiar with the situation claimed that "a lot more than 20 staff are being fired" – the number given by BT to The Reg last month – with pre-sales staff alone falling from 32 to just 12 while all internal sales team are re-interviewing for their positions.
"The market should know what is happening here. It's disgusting the way staff are being treated," said the insider. "There is an atmosphere of fear; everybody is looking over their shoulder," the source added.
The operation in Scotland will be the worst affected, with just three people left in the Office including a regional sales director, the sources said.
Another insider alleged the cuts had been "swift with very little reason other than over resourcing" but made the claim that losses across BT Engage IT were the real reason for the restructure, not role duplication.
BT rolled out a statement from October when the integration of the businesses first emerged, but refused to make an additional comment.
"There will be small changes where there are overlaps in one or two areas of support and sales support following the integration of BT Engage IT, BT Business Direct and dabs.com, but staff are being added in other parts of the business. We are actively recruiting and a new sales team started in BT Business Direct in the last week," said BT. ®
* Smuraglia has since contacted El Reg, saying that he had in fact resigned his position due to personal reasons several weeks before the cuts were made.
Sponsored: Minds Mastering Machines - Call for papers now open