Asda knocks 20 quid off Kobo WiFi
Basic e-book reader even cheaper for Chrimbo
Asda will be selling Kobo's most basic e-book reader for just 67 quid this Christmas, the retail giant wanted us to tell you.
The Kobo includes Wi-Fi but lacks the touchscreen sported by its slightly pricier, better big bro, the Kobo Touch, one of Reg Hardware's favourite e-book readers this year.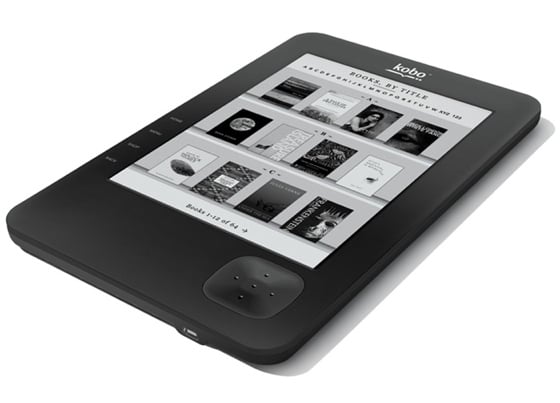 Asda is selling the Touch for £107, a couple of quid off the standard price. The basic Kobo is £20 cheaper. Both have a 6in E Ink screen.
The reader comes with 100 out-of-copyright classics pre-loaded, but there are many, many more titles available on the Kobo online bookshop.
Asda will be selling the Kobo from Friday onwards. ®
COMMENTS
Re: Full fail compliant
Ahem. That's because it does go on sale until Friday, as it says in the story.
Down Asdas
Think I'll stick to buying bread and milk down at Associated Dairies.
or... just use Calibre.
Seriously, if someone's capable of buying epub ebooks online, and owns a kindle, is it that far-fetched to imagine them being able to use Calibre???
Why is it that every frickin time an article regarding ebook readers appears that it's only a matter of time before some ignorant muppet posts a comment along the lines of "kindle locks you in".
It's perfectly feasible to own a kindle and have no involvement with amazon, ever!
(before anyone shouts - you can buy kindles the old-skool way via john lewis etc)
As the boss of Sainsbury's said
keep your nerve.
Don't buy anything until the pre-xmas sales.
No one would
...so its lucky they are not locked down and I can put whatever books I want on my Kindle.
"Corporations are so evil they prevent me processing facts!"