No Samsung ban for Apple in US
Fruity firm loses bid to block smartphone sales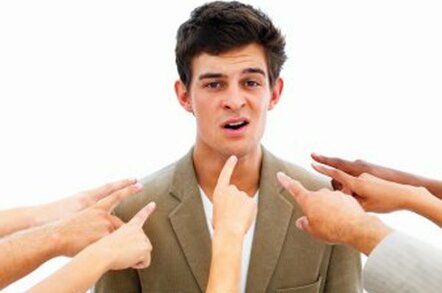 A US court has rejected Apple's bid to get an early ban on Samsung products in the country.
The iPhone-maker was looking for a preliminary injunction against the Korean firm's products based on patent infringements.
To succeed in winning a ban, Apple needed to show that it would be harmed more by Samsung continuing to sell products if its patents were being infringed than Samsung would be if its products were banned and it proved it wasn't infringing on the patent: a pretty tall order.
"At this point in the proceedings, although Apple has established a likelihood of success on the merits at trial, there remain close questions regarding the infringement of the accused devices, and Samsung has raised substantial questions regarding the validity of the D'087 patent," the court ruled.
"Moreover, Apple has not yet established a likelihood of irreparable harm, and the balance of the equities weigh in favour of Samsung."
Apple can still win the overall case when it goes to trial in July next year, providing it can prove both the validity of its patents and Samsung's infringement.
The decision follows a ruling by an Australian court to overturn a ban on the Samsung Galaxy Tab 10.1 in that country, which Apple is now appealing.
The two firms are locked in a patent war spanning numerous countries. Apple claims that Samsung's products "slavishly" follow its own Jesus mobes and iPads, which the Korean firm denies. Samsung has also brought its own suits against Apple, mostly citing infringement of its 3G patents. ®
Sponsored: Minds Mastering Machines - Call for papers now open