InMage: VMware backup can be done 80% faster
V3 of vContinuum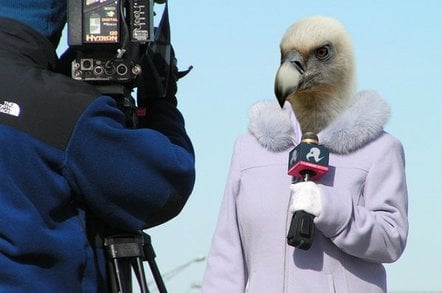 Initial virtual machine backup and replication over a wide area network can be up to 80 per cent faster with v3.0 of InMage's vContinuum software, says the company. V3.0 was developed to back up and restore virtual machines better in large VMware environments.
With the rise of the virtual machines (VMs) there has been a corresponding rise in VM backup, with products such as Acronis Backup and Recovery 11 Virtual addition, Veeam, vRanger, Symantec's Backup Exec with AVVI, PHD Virtual Backup and InMage's vContinuum. InMage seems to have felt it was under-performing in this market, swapping out its CEO in August, with co-founder and chairman Kumar Malavalli displacing John Ferraro.
Now InMage has introduced the v3.0 of vContinuum, its continuous data protection-based VMware VM backup and replication software, that backups and restores at the VM level and with no backup window constraints. The replication is asynchronous and block-level. The software runs in a separate server and so does not affect VM performance according to InMage.
V3.0 is claimed to be up to 80 per cent faster at initial backup and replication as it has a file system-aware feature that only targets used portions of the VM disk to create an initial copy of data, meaning fewer bytes have to be moved taking less time, bandwidth and disk space to accomplish. The product has better parallelised recovery which enables users to customise VM configurations, network settings and resource allocation in advance. InMage claims this delivers Recovery Time Objective (RTO) gains in large VMware environments.
The company has included failover orchestration with multi-tier sequencing policies for multi-tier applications. This means reliable recovery of applications running across several servers in less time. The recovery can be synchronized to the same time or an application-consistent bookmark.
At the other end of the spectrum there is extended support for granular restores, with individual mail objects restorable back to Exchange servers. Both Exchange 2007 and Exchange 2010 are supported by the way.
InMage says vContinuum 3.0 can also be used for non-disruptive, site-level disaster recovery testing (DR). The vContinuum product can perform isolated DR tests with zero impact to production, and without pausing backup or replication.
The vContinuum product works with any underlying hardware, storage architecture (DAS, SAN, NAS) and storage technology (SCSI, iSCSI, FC), and is an example, in the replication sense, of storage array functionality moving to application servers. If you want restore and recovery to a physical rather than virtual server then an upgrade to InMage Scout is possible.
We might imagine Malavalli will drive InMage developers to expend its portfolio out to cover Hyper-V virtual servers as Veeam has done. The third version of vContinuum must have been in the works before he took on the CEO role, so his own changes in InMage product strategy have yet to surface. ®
Sponsored: Minds Mastering Machines - Call for papers now open