Happy birthday, Apple QuickTime
Released 20 years ago today
Codec compendium
The lawsuit would continue in and out of courts unresolved until August 1997 when Apple and Microsoft settled, part of the two firms' reconciliation followed long-departed co-founder Steve Jobs' return to Apple's helm that year.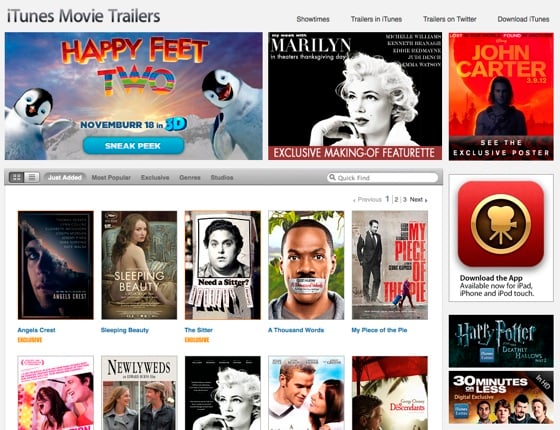 QuickTime 3.0's Sorenson codec paved the way for Apple's movie trailer site
QuickTime itself had changed during that time. Version 1.5 had added the Cinepak – aka Compact Video – codec from SuperMac, a company that developed multi-processor technology for Macs. Cinepak added the ability to present subtitles over the video.
In 1993, QuickTime 1.6 brought fresh tweaks, while version 1.6.2 added support for Apple's new processor platform, PowerPC. February 1994 saw the release of QuickTime 2.0 and with it MIDI playback. The arrival of 2.1 and 2.5 saw enhanced music playback, the addition of sprites, and the ability to create and present panoramic VR-style images.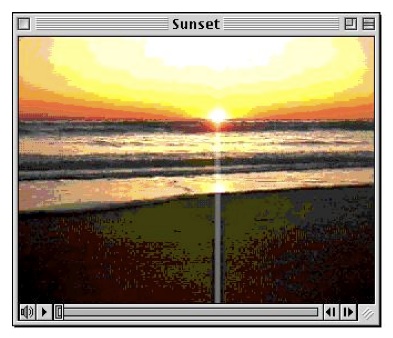 QuickTime Player through the ages: circa 1998...
QuickTime 3.0 gained the Sorenson video codec when it was released in March 1998. Sorenson's superior compression tech allowed coders to deliver much better results than they could achieve with Cinepak, and the move laid the foundation for Apple's popular movie trailers site.
QuickTime 4.0, released in June 1999, added the MPEG 1 Layer 3 audio codec - aka MP3 - to the software. Version 4.1 added support for variable bit-rate MP3s. July 2002's release of QuickTome 6.0 added MPEG 4 video and AAC audio - both key components of what would become Apple's iTunes content stores.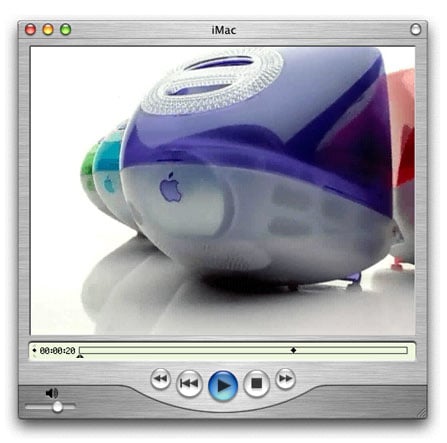 ...and into the early noughties...
QuickTime is now at version 10.1 – under the QuickTime X brand – on Mac OS X, and 7.7.1 on Windows.
Looking back, it's easy to dismiss the early QuickTime – with its tiny image size and scratchy, low bit-rate sound – as a gimmick, but the technology was genuinely ground-breaking at the time of its release. Computers had shown video before, but not without some very expensive add-on technology. This was the first time video could be done on an ordinary home machine.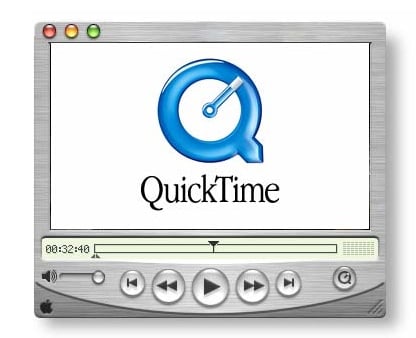 ...circa 2005...
Software developers certainly appreciated the technology, and if many of the games and CD-Rom presentations that made use of it left a lot to be desired – video clips designed to blend into a pre-rendered background but failing to do so through a mix of misalignment and 8-bit colour dithering were commonplace – it was not through want of trying.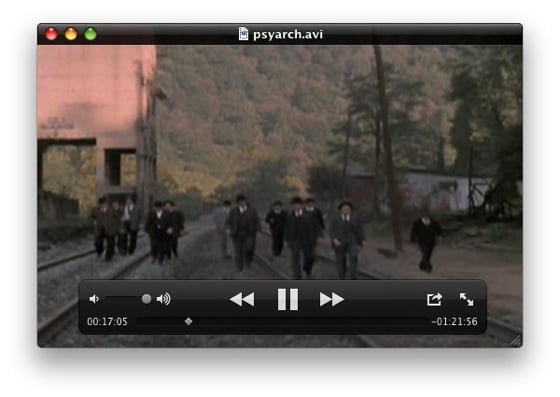 ...and QuickTime X in 2011
And its plug-in architecture has allowed QuickTime to adopt, and developers to use, a wide array of open code standards. Even those not favoured by Apple can be inserted into the OS this way, as the successful Perian project has shown. ®
Sponsored: Minds Mastering Machines - Call for papers now open