Lord British: Games consoles 'fundamentally doomed'
Shock claim from respected developer
The creator of the popular Ultima RPG series has forecast that the games console is heading for extinction.
Richard Garriott - aka Lord British - is a respected figurehead in the games industry and he reckons the future is bleak for console manufacturers.
"I think we might get one more generation, might, but I think fundamentally they're doomed," he told IndustryGamers.
"I think the power that you can carry with you in a portable is really swamping what we've thought of as a console."
Garriott, who now runs social-gaming firm Portalarium, may have a point, but as smartphones get increasingly powerful, so do consoles.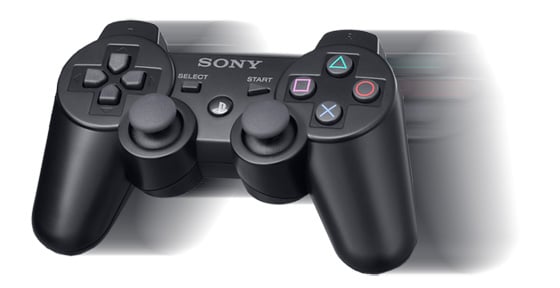 On the way out?
While services such as OnLive and Gaikai offer triple-A titles streamed to a host of devices, you just can't play epics like Skyrim on a phone.
And let's not forget, the next generation of consoles, which could be on display as early as next year, are all set to reach out beyond the current crop of game-centric features.
The race is on to become the ultimate home entertainment hub, and while companies like Apple may have tricks up their sleeve with next-gen television sets, the likes of Sony and Microsoft aren't going to give up their piece of the gaming pie without a fight. ®
COMMENTS
mouse
if it aint got a mouse, for playing FPSs I aint intrested.
Several points to make....
1) Respected? Didn't his last MMO whose name I forget, totally flop and get pulled even though he claimed it would be a WoW killer or whatever? I think only Ultima is his success?
2) Consoles get refreshed every several years? The PSP is 7 years old and it's replacement is the Vita, the iPhone is 4 years old, but do games developed for the "newest" iPhone still work on the original? I can buy a PSP game *now* that works on my 1st generation Japanese PSP, I don't have to buy a new PSP every year to play the latest games.
3) Console games give more value for money than phone games, sure, phone games may only cost 99p but how long do you play that game for? A console game may cost £40 but you'll play that game time and time again, even in a few years time.
4) He's obviously not looked at the PS Vita AR videos, I showed my brother today and he was flabbergasted, it's seriously cool and well worth buying a PS Vita for.
5) It's not just Skyrim, there are games out there that require a heck of a lot more controls than a phone/tablet can provide!
6) Immersion, you can get immersed in a real AAA title, you get to use whatever screen size you want, from small 32 inch LCD's up to bloody great massive projector screens on the side of the moon (maybe not, but maybe!)
7) Game companies reject consoles and PC's at their peril, if a console owner or a PC owner reads a statement that suggests their favoured platform is doomed, they will pretty much slam that company and avoid their games, so when they come back with their tail between their legs they may find that they are about as welcome as Clarkson at a Unison meeting.
He's absolutely right
Now that my smartphone can browse the internet properly, I've thrown my PC out the window.
</sarcasm>
...the universe suffers entropic death (or God/Devil/Other destroys it, if you prefer that interpretation), so yes, eventually consoles will all be gone. (They may well go sooner, but that they will go sooner-or-later is the only given I will put my name to).
Missing the Point
No one is saying that playing good games on mobile devices isn't sought after - quite the opposite in fact.
The point is that by the time you can have such cool stuff on a hand held, anything that can afford to be a bit bigger and take up more power is almost certainly likely to be even more powerful and games will ALWAYS be at the cutting edge of technology.
It's a point that these "console / pc games are doomed" people always miss.