DWP cuts spending with top IT supplier HP by 4%
Supplier only netted paltry £629.4m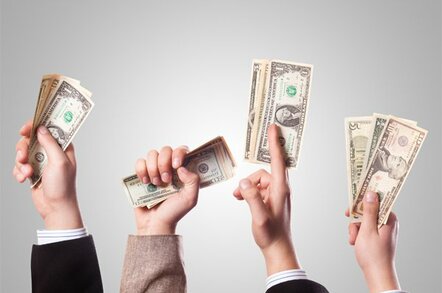 The Department for Work and Pensions has cut spending in 2010-11 with HP and BT, but increased it with Atos Origin.
HP Enterprise Services remains the Department for Work and Pensions' (DWP) second largest supplier, despite a drop in the government's spending with the firm. It received £629.4m in 2010-11, according to figures published by the department.
It paid the firm £656.9m in 2009-10, showing a 4 per cent reduction in the DWP's spending with HP, which until September 2009 was known as EDS.
BT came third in the list of the DWP's list of its top 100 suppliers. It received £214.6m in 2010-11, an 8 per cent decrease compared to the sum of £232.8m it received from the department last year. Both firms are long-term IT partners of the DWP.
Atos Origin fared better than its rivals, with a 16 per cent increase in the money it received from the department. It was paid £175.2m in 2010-11, compared to £150.8m in the last financial year, coming fifth in the DWP's supplier list. Together, the three firms received just over £1bn from the department.
Other companies on the list which provide IT and related services include Serco (10th, £86.6m); Accenture (11th, £67.8m); Xerox (15th, £56.3m); Capita (17th, £47.1m); Vertex Data Science (19th, £37.9m); and Computacenter (25th, £25.6m).
Smaller suppliers to the department include Fujitsu (37th, £16.9m); Tata Consultancy Services (41st, £15.8m); Deloitte (48th, £11.9m); Capgemini (53rd, £8.6m); Steria (59th, £6.2m); Cable & Wireless (66th, £5.4m); and Ricoh (67th, £5.4m).
"The awarding of the application development tower will improve the position of suppliers such as Capgemini and IBM, at a cost to HP," said Chris Pennell, principal analyst at Kable.
"Overall the decline in revenue for ICT suppliers is a sign of the increasing drive by the department to reduce expenditure in this area, and it appears to be working."
Property firm Telereal Trillium remains the DWP's largest supplier. It received £786.3m in 2010-11 for delivering facilities management services to the department under its Prime contract, a fraction of a percent less than the £782.9m in 2009-10. The DWP spent £4.63bn overall with its suppliers in 2010-11, slightly more than its £4.59bn total spending in 2009-10.
This article was originally published at Guardian Government Computing.
Guardian Government Computing is a business division of Guardian Professional, and covers the latest news and analysis of public sector technology. For updates on public sector IT, join the Government Computing Network here.
Sponsored: Minds Mastering Machines - Call for papers now open