Microsoft tempts with WinPho demo on... iPhone
Try before you fly
Microsoft has pieced together an HTML 5-based demo of its Windows Phone OS' Metro user interface, giving iOS and Android users a taste of what life's like on the other side.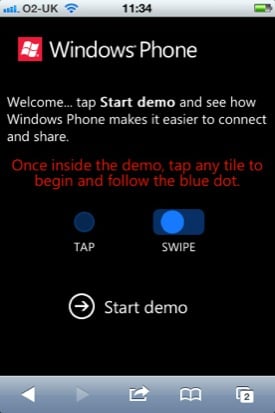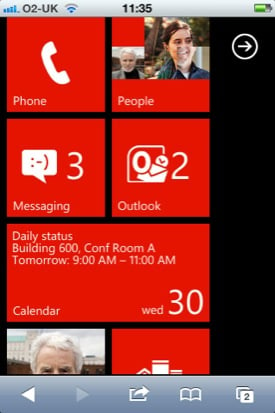 While it isn't exactly a fully functional system, the demo does showcase WinPho's tile-based UI, Metro, throwing out several features including People, Messaging, Outlook, Calendar, Family, Local Scout and Pictures.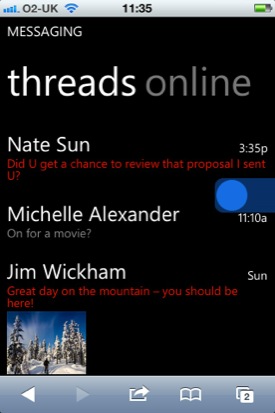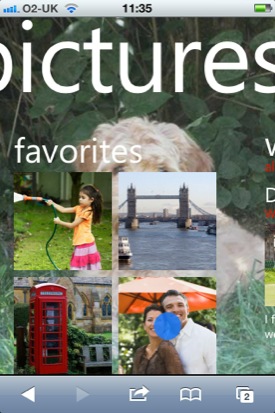 If you're an Android or iPhone user and fancy giving it a go, visit http://aka.ms/wpdemo from your handset's browser. Let us know how you get on. ®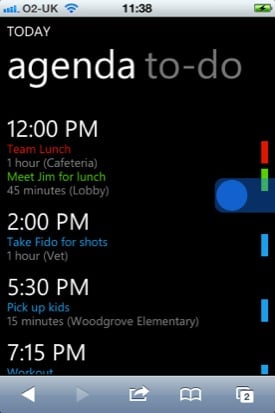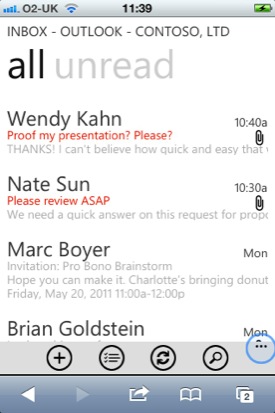 COMMENTS
Just looks a mess
I really don't understand the attraction of WP7. OK, it's different to iOS and Android but different doesn't make it better. It's incredibly wasteful of screen real estate and is full of pointless animations.
Reminds me of the old joke...
...about when Bill Gates samples Hell and then Heaven. Hell seems much better, so he chooses it, but when he gets there, it's not at all like he saw. "Ah, that was just a demo."
Why all the hate?
I've had an iPhone, Android and WinPho and I think they are all better at some things and worse at others. I'm currently using a WinPho as my main handset because i really dig the metro UI and I like their Outlook integration functionality for work.
Just you know, buy the phone you like and let others do the same :)
yo, i heard yo like windows phone 7 so much i put windows phone 7 in yo windows phone 7
Seriously though, why on earth would MS waste developers time optimising the HTML demo for WP7 users when they are already running it? Stupid comment.
Hey everyone, quick look!
It's Barry Shitpeas talking about Windows Phones and he likes them.
Oh, no, he doesn't, it's just another ill informed rant as per usual.