Ten... top Xbox Live game downloads
Match points
The Misadventures of P.B. Winterbottom

Here at Reg Hardware we love games with personality, unique offerings that tickle the palate like a gooseberry. P.B Winterbottom is such a title, a puzzle platformer reminiscent of a silent movie.
Set mainly in black and white, our titular protagonist is able to manipulate time and clone himself. While Tim collected jigsaw pieces in Braid, Winterbottom is all about the pies, which he gathers throughout the levels by solving various puzzles with help from duplicate versions of himself.
As with many other indie titles, Winterbottom smashes it with a superb soundtrack and innovative ideas. It's highly imaginative and anyone with a compulsion for a game that challenges the norm will be in their element.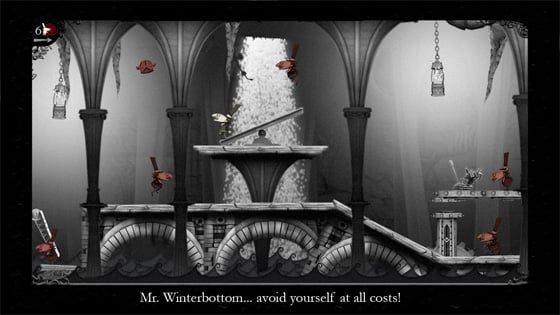 Reg Rating
80%
Price
800 MSP
Platform(s)
Xbox 360, PC
More info
Winterbottom
Rock of Ages

Not to be confused with the musical of the same name, ROA takes tower defence strategy to new levels. The concept is straightforward; players use a boulder to try and destroy the enemy's castle at the bottom of a hill while building various defence structures to protect their own.
The game ends when the opponent manages to break down the doors and leave his boulder in the centre of the castle.
Monty Python-style visuals decorate five time periods, Ancient Greek, Medieval, Renaissance, Rococo and Goya, making this one of the more aesthetically pleasing games available. There are plenty of modes too and endless playability. Rock and roll. Literally.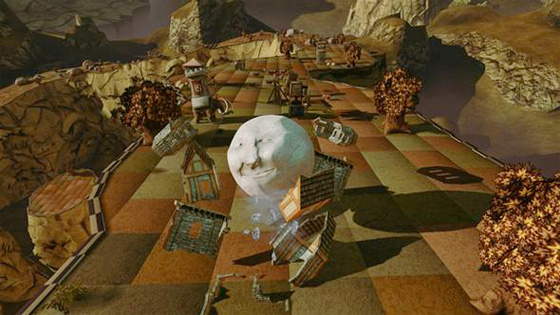 Reg Rating
75%
Price
800 MSP
Platform(s)
Xbox 360, PC
More info
Atlus
Sponsored: Minds Mastering Machines - Call for papers now open