Ten... top Xbox Live game downloads
Match points
Stacking

Who would have thought Russian dolls could inspire such a creative puzzler?
This grim tale of child labour is spruced up with a quirky script and creative gameplay. Players take control of a small Matryoshka, Charlie Blackmore, who has the ability to stack and unstack himself into larger dolls – a trait he uses to solve puzzles and progress through the game. Each doll comes with their own special abilities and there are multiple solutions for each puzzle, so there's room for replay too.
As Charlie battles to save his compatriots from the evil Baron, you'll find yourself sucked in to the addictive mechanics and entertaining quandaries. While these can be easy at times, the game is never short of charming and although the main story-mode is rather on the pithy side, there are plenty of side missions to complete and tons of secret dolls to discover. For that price too, it's an absolute steal.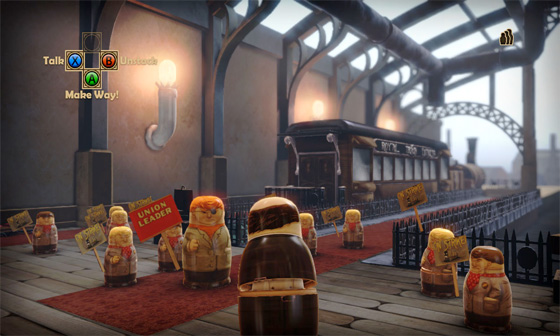 Reg Rating
85%
Price
600 MSP
Platform(s)
Xbox 360, PS3
More info
Double Fine
Super Meat Boy

A wise man once said "If I met the developer of Super Meat Boy, I wouldn't know whether to shake his hand or punch him in the face". Well, I wholeheartedly agree. While SMB has perfect mechanics and gameplay that'll keep fans busy for a decade, it has to be the most frustrating title ever made. But while you will undoubtedly pull all your hair out in the process, going bald has never felt so rewarding.
Meat Boy is a small cube of flesh on a mission to rescue his princess Zelda-equivalent, Bandage Girl. Players have to navigate through short levels littered with hazards and opportunities for death. This can be so difficult, that every inch of the level has to be memorised in order to progress. The slightest slip-up and you're a goner, restarting the level instantly.
You might think I'm mad, but it's one of my personal favourites of all time. I started playing Super Meat Boy roughly a year ago and I still return to it every week, thrashing my meat around in a bid for that perfect completion that, alas, still eludes me. Yet despite the challenge, I never seem to get bored. I even bop to Danny Baranowsky's incredible chiptune soundtrack on my way to work sometimes.
For the price, you'd have to be mad not to snap up a taste of SMB. You can read a full review of Super Meat Boy here on Reg Hardware.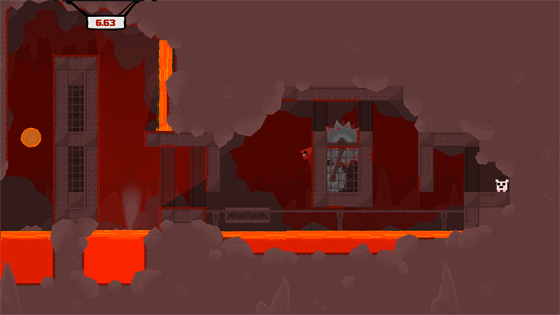 Reg Rating
95%
Price
400 MSP
Platform(s)
Xbox 360, PC, Mac
More info
Team Meat
Sponsored: Minds Mastering Machines - Call for papers now open