Ten... top Xbox Live game downloads
Match points
Product Round-up After looking at ten top videogames for PlayStation Network last week, it's Microsoft's turn to step up to the table.
As mentioned in the PSN round-up, forking out for the latest triple-A titles is unnecessary if you're prepared to live without the over-the-top graphics and the 200+ hour gameplay of epics like Skyrim. Spend a bit of time sniffing out bargains over the network and you can save yourself a few bob. Whether you're a casual or a core gamer, Microsoft's ever-growing catalogue of games has plenty to offer.
Here are ten of our favourites.
Bastion

This action RPG lit up this year's Xbox Live Summer of Arcade with superb mechanics, eye-catching watercolour visuals and an enchanting, witty script.
Players take control of a muted hero who awakens in a run-down world plagued by problems. The Kid wanders off to the trouble-free stronghold The Bastion, from where he embarks on a mission to put the world back on its feet.
Explore various fantasy-themed environments, collect weapons and defeat enemies – all the classic elements of a decent RPG. There's no multiplayer options, but as single-player modes go, Bastion puts more than enough food on the plate.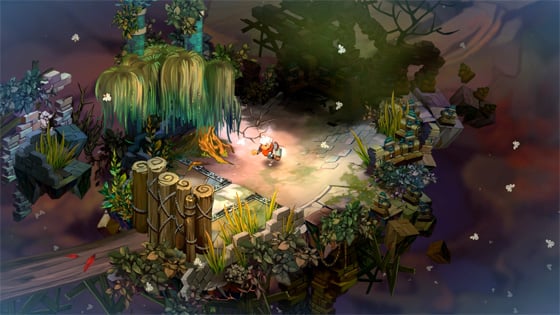 Reg Rating
85%
Price
1200 MSP
Platform(s)
Xbox 360, PC
More info
Super Giant Games
Braid

Undoubtedly one of the most innovate puzzle platformers around, Braid takes gamers through a handful of worlds, each with their own unique time-based mechanics.
Players control Tim, a dwarf-like boy on a quest to save a princess. Sounds familiar? Tim collects jigsaw pieces, solving thought-provoking puzzles by manipulating time in different ways.
While the levels are quite short, you'll spend hours figuring it all out and may subsequently spend the rest of your life working out what it means. Independent designer Jonathan Blow specifically created the game as a statement against the industry status quo. It definitely has an alternative feel and leaves a lasting impression.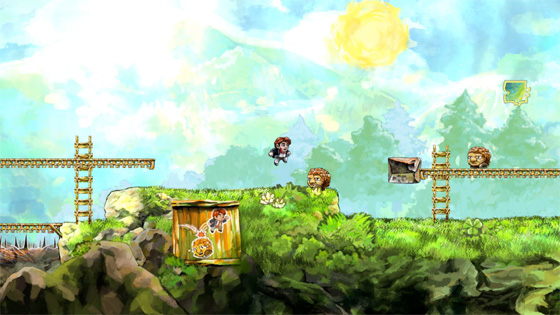 Reg Rating
90%
Price
800 MSP
Platform(s)
Xbox 360, PS3, PC, Mac, Linux
More info
Braid
Sponsored: Minds Mastering Machines - Call for papers now open