Smart TV shootout
The major players go head-to-head
Ease of use and interface
Content and functionality aren't the only important elements of a "smart" TV - ease of use is key, too. All the sets were pretty much plug and play in terms of getting on the network. Accessing the smart TV functionality is a press of the button.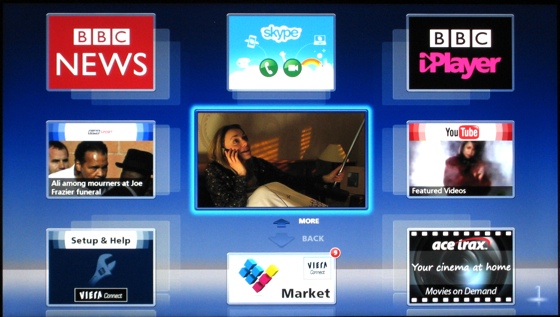 The VieraConnect home screen is simple – perhaps too much so, necessitating multiple levels
But while LG, Panasonic and Samsung have a single interface for all their connected functions, the Sony set still uses a modified version of PS3-oriented XMB interface, which is not ideal, and results in a fragmented experience – there are top-level menu items for Bravia Internet video, Qriocity, Application and Widgets, which just seems unnecessary.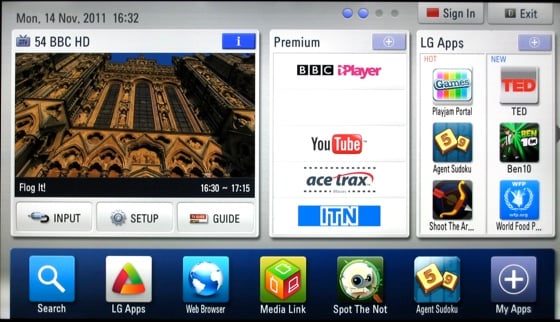 LG's main menu looks neat, but hides a lot of content
Panasonic's is perhaps the cleanest interface, with its rigid grid unchanged from the VieraCast days, but having to move in and out through 'levels' to find things can be a bit annoying, unless you rearrange all the icons to put the things you want on the first screen.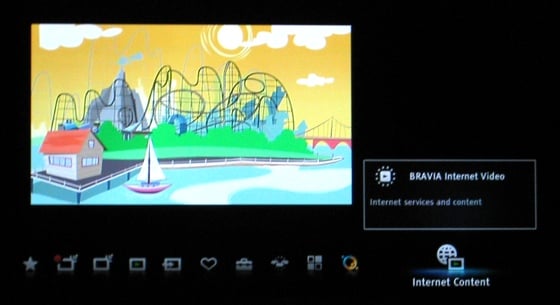 Sony's set suffers from a slightly tweaked version of the XMB interface, with too many top level options
Despite the rather busy appearance, the Samsung turned out to be the easiest to use, even including DLNA access in the main menu, with the LG a very close second. That said, I did find the process of having to register a Samsung account, then link it to Twitter, before I could access Twitter on the TV, a little tedious.
Smart choices
If BBC iPlayer and a bit of network media playback are all you are really concerned about, then just about any of the main brands of smart TV will do the job. They'll all also give you a fair bit extra that you can watch when there's nothing decent on the TV at Christmas.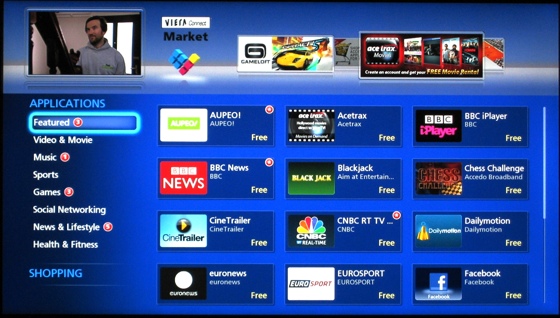 The VieraMarket allows for future paid-for applications
There's a lot more content available online now than there was when I last looked at connected TV sets, and the launch of YouView next year shoul spur manufacturers on to add even more – in particular catch-up for the main broadcasters, giving every set BBC iPlayer, ITV Player, 4oD and Five on Demand.
In the meantime, and despite below-par BBC iPlayer and YouTube implementations, for breadth of online content, best DLNA compatibility and ease of use, the clear winner is Samsung's SmartTV platform. ®
Reg Ratings
Sony 70%
Panasonic 75%
LG 75%
Samsung 80%
Sponsored: Minds Mastering Machines - Call for papers now open