Background info
The menu button now migrates around the screen depending on context and app. Sometimes it appears in the app menu bar at the top, sometimes at the bottom and sometimes next to the running apps window in the system bar. Call me old fashioned by I like a menu button that stays in one place.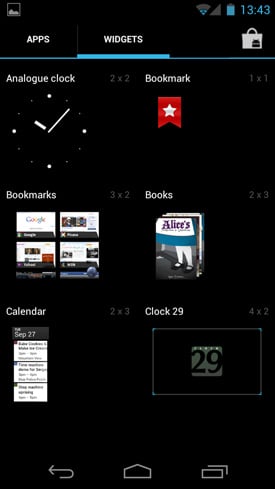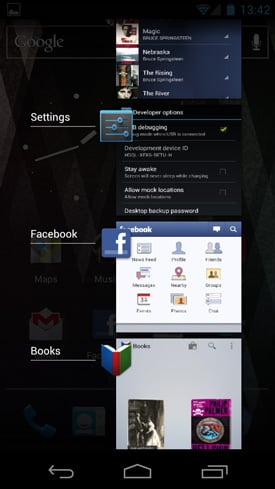 Widgets selection and recent apps listing
The big advantage of this new arrangement is the ability to see what apps are currently running in the background and then swipe them away to close them down. This option to swipe away is carried over to the notifications bar, where you can clear alerts individually.
If, like me, you spend far too much time pondering home screen organisation, you will applaud the option to nest apps inside folders simply by dropping one app icon onto another. Once created folders can be renamed as you wish. This has been a feature of iOS for a while but the way ICS layers the app icons in the folder cover is a neat twist.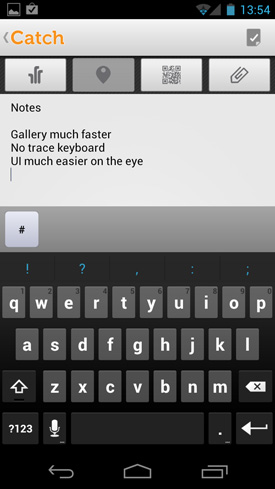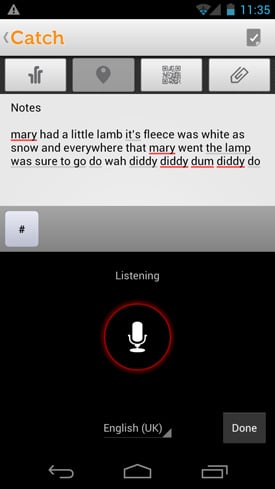 Type or talk
The virtual keyboard may not look that different from the v2.3 Gingerbread implementation but it's much easier to use and now has that same degree of uncanny accuracy the iOS keyboard is blessed with, complete with pop-up letters to tell you what you have hit.
If you prefer to talk rather than type, and no doubt with an eye on Siri-bashing in the future, the voice recognition system has been improved. Rather than waiting for you to finish speaking the system now deals with what you have said while keeping on ear open for anything new. In effect, you can rabbit on interminably and Android will keep up.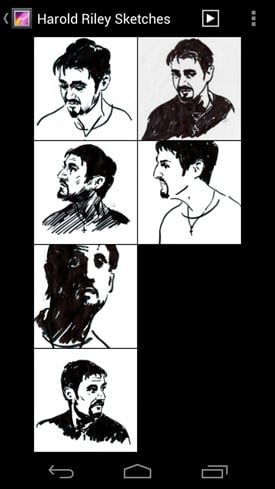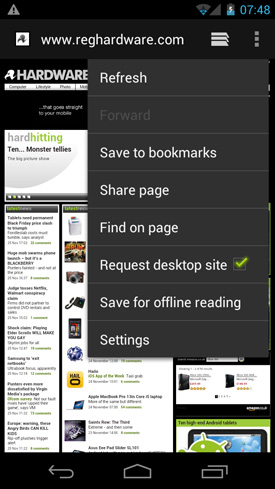 A more responsive gallery and browser tweaks
The new photo gallery not only looks better but it works faster. Much faster. Assuming your data connection is up to snuff, your Picasa gallery thumbnails appear as fast as they do from local storage. The system's ability to see newly added media has also been improved so you no longer have to sometimes wait for files to appear.
COMMENTS
Confused graphic design style
I'm sure ICS is a leap forward in features and usability but visually it's an incoherent mess. Most of those screenshots show at least two different styles on each: the buttons at the bottom are one-pixel abstract lines; the app icons are 3D pseudo-realistic; the app folder icons are slightly abstract solid blocks with 2.5D depth; the settings screen has flat block icons ... it's like they've all been designed by different people and no-one has checked for consistency before they shipped.
It may be that only graphic designers would care about the specifics but surely to most people the overall impression is just really messy?
Baffling
Why do they think I want to search from every screen? Especially as it's such a wide widget.
I could actually understand it more (I wouldn't like it more, but I'd udnerstand it more) if they just stuck a rotating advert on every screen.
True purpose?
"Nailed on Google search Widget"
Nothing demonstrates Google's revenue stream more clearly. You don't use that widget, Google don't make money.
Not that there's any difference between Google and MS and Apple. Except Apple will take $hundreds of you first and then extract advertising revenue from your data.
"Personally the main reason I don't like the look of Android is that it's just all so black. Cheer up Google!"
Black 'theme' + an OLED screen = increased battery life, since you only need to power the non-black pixels.
The difference between Apple, MS & Google
With Apple and MS you are the customer, with Google you are the product.