Pocket Boom portable vibration speaker
Make cardboard boxes, brollies sing
Geek Treat of the Week There are a number of these little 'vibration speaker' gadgets that allow you to turn everyday objects into speakers, but the Pocket Boom is cheaper and a bit more portable than many of its rivals.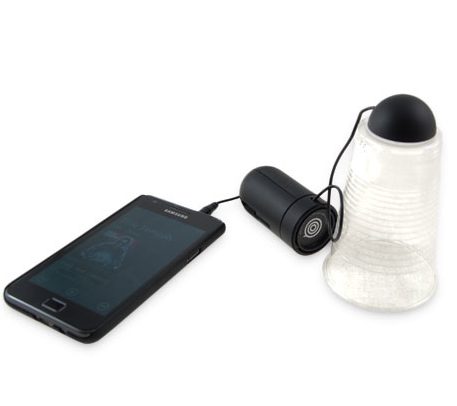 Works best with hollow objects
Currently priced at £24.95 – although that's due to come down to just £20 in early December – the Pocket Boom is a compact 88mm black plastic cylinder that you can easily slip into a pocket or bag when you're out and about.
You need to insert two AAA batteries (not included) into one end of the cylinder, while the other end pops off and attaches to the surface that you want to fire your music through.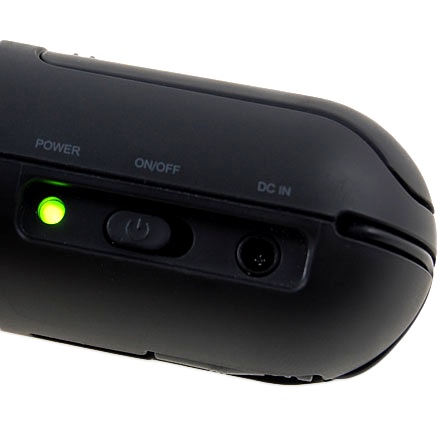 Cable and controls
A short audio cable with a standard 3.5mm jack folds out of the body of the Pocket Boom so that you can connect your phone or MP3 player, and then you're good to go.
Rivals such as the Nimzy Vibro Max work best with fairly solid and weighty objects, such as a solid table or wooden floorboards, but the Pocket Boom seems to favour hollow objects, such as a cardboard box or an empty plastic bottle.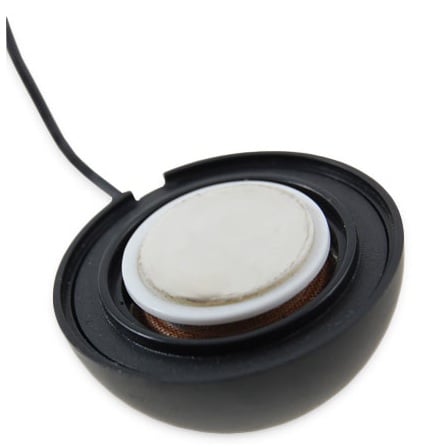 The vibrating head
Fortunately, I have a splendid collection of cardboard boxes in my office at the moment and was able to confirm that it does indeed produce an impressively full and resonant sound – you should have heard Killer Queen coming out of the carton for my 32in Samsung TV.
The manual even showed the Pocket Boom attached to the open canopy of an umbrella, and I was surprised to find that it really did work on an umbrella too.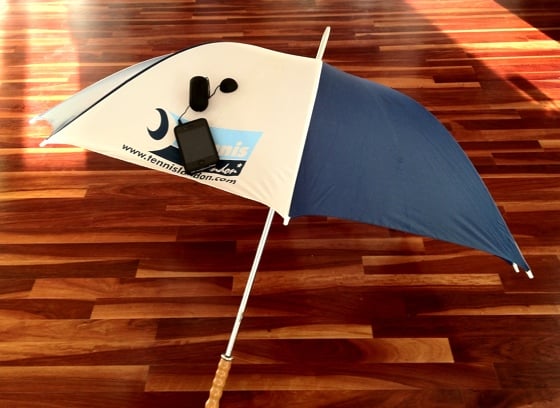 Yes, it really works with an umbrella
Oddly, though, solid surfaces such as my wooden coffee table didn't perform so well. The bass was firm enough, but the higher frequencies became quite distorted when I tried to push the volume up past about 70 per cent on my iPhone.
Yes, it's kind of gimmicky, but how can you not love a device that makes your umbrella sing the wonderful new Kate Bush album? ®
Thanks to MobileFun for the review sample.
Geek Treat of the Week is published every Monday. Got a handy or fun gadget in mind you'd like us to consider? Please let us know
More Geek Treats

CableJive
DockBoss Plus
Ion Audio
Piano
Apprentice
Elgato
EyeTV Mobile
GoPro
HD Hero 2
Griffin
Helo TC
COMMENTS
"... tie a yellow ribbon round the old ooooak treeeeeeeeeee..."
I see your Slayer, and raise you The Berzerker.
"I said please, Mr Merchant of Death, sir! Please! BAYAYAYAYAYAYAYAYAYAYAYAYAYAYAYABAYAYAYAYAYAYAYAAAAAAAAAAAAAAAAAAA!"
Nobody beats me at the Worst Song Ever game.
A visit to the gents' will never be the same again...
...when you can blast the the next cubicle over with Burzum at ludicrous volumes.
Oh hooray
A noisy music on the bus arms race!
Sorry to come over all Daily Mail (really I am) but these things should be totally and utterly banned to death.
In two minds
My first reaction was, "Oh god, no!" Public transport is already swamped with kids ruining their hearing and annoying other passengers with distorted r and b. But then I thought I could use this to turn the whole bus into a loud speaker and treat the kids and the other passengers to some real music.
If you can't join them, beat them!!!
Mine's the one with the Slayer cd...