LOHAN fondles substantial concrete buttocks
'J-Lo' structure to protect El Reg rocket test operatives
We're obliged to the many readers who offered to suggestions as to how to put together a home-made vacuum pump for our forthcoming Rocketry Experimental High Altitude Barosimulator (REHAB) test.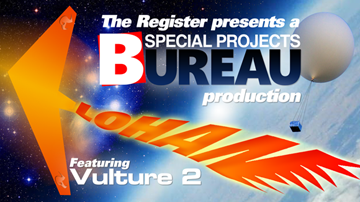 For those of you not yet down with the kids on our Low Orbit Helium Assisted Navigator (LOHAN) project, we're going to strap our rocket-powered Vulture 2 spaceplane under some really big helium balloons, launch it at an improbable altitude and ask it to glide to a pre-determined landing point.
You can find more on the project in our Special Projects Bureau section, including some stuff on the aircraft's proposed powerplant – an AeroTech RC 32/60-100NS rocket motor.
Since we need to know if the motor will fire at altitude and low temperatures, we devised a cunning plan to create our very own hypobaric test chamber.
Readers were invited earlier this week to help out on the aforementioned vacuum pump poser, and responded with the usual mix of solid advice and ingenious solutions.
We'll have more on all that next week, when we've finished sifting through your emails and comments.
One thing that did crop up repeatedly in your missives was the possibility of the whole REHAB experiment going off with an almighty bang, which got us thinking some sort of protection for the team is certainly in order.
Well, I just happen to have a load of concrete blocks stacked up in the grounds of my country estate – enough to make a substantial blast wall: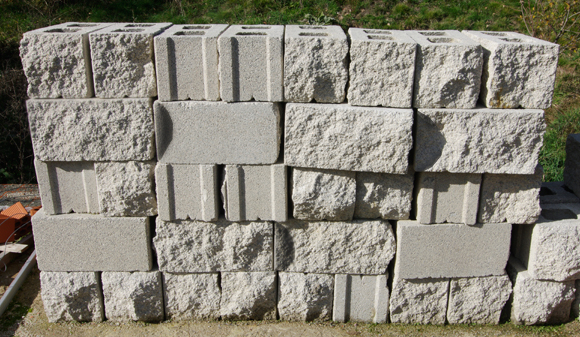 However, they really are a bit uninspiring and not at all in the spirit of LOHAN, so we thought perhaps a few cast concrete derrières might liven things up a bit: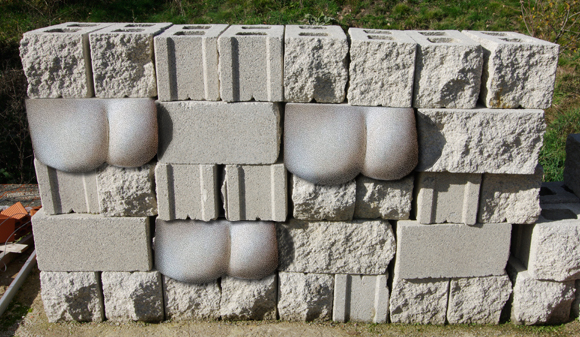 It works for us. This innovative protective system has been provisionally dubbed the "J-Lo", for prominently evident reasons.
Of course, we'll need a backronym for that, and since it's Friday, we're sure you're up to the task. Alternatively, if J-Lo doesn't shake your booty, feel free to offer suggestions based on other amply-arsed celebs. ®
Sponsored: Minds Mastering Machines - Call for papers now open