Slip of a lad to play James Bond's Q
Youthful gadgetmeister joins Skyfall cast
Brit thesp Ben Whishaw will play Q in forthcoming Bond outing Skyfall, the BBC reports.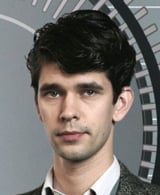 At 31, Whishaw will be the first head of Q Branch to be younger than 007, since the character first appeared in 1962's Dr No, played by Peter Burton.
Burton's small role was actually as "Major Boothroyd" – Ian Fleming's service armourer* who dismissed Bond's favourite .25 Beretta as a "ladies' gun" and recommended the Walther PPK – and it wasn't until Desmond Llewelyn took the role in 1963's From Russia With Love that the cinematic Q proper was born.
Llewelyn went on to appear in a further 16 Bond films, bowing out with The World Is Not Enough in 1999. It remains to be seen how Whishaw, who recently graced the small screen in the BBC's The Hour, fills Llewelyn's gadget-packed shoes.
The Beeb also notes that fellow British actors Albert Finney and Naomie Harris will join Daniel Craig and Javier Bardem in Skyfall. Fans of the Pirates of the Caribbean franchise will recall Harris as Tia Dalma in Dead Man's Chest and At World's End. ®
Bootnote
*Here's more on where Fleming got the inspiration for Major Boothroyd:
Sponsored: RAID: End of an era?