Thumbs Up Desktop Phone
Cheap and cheerful handset for the iPhone
Accessory of the Week I use a USB handset with Skype on my Mac, and I've been looking for something similar to use with my iPhone when I'm in the office. Bluetooth headsets just make me feel silly, so I've opted for the distinctly low-tech and unpretentious Desktop Phone from Thumbs Up instead.
The Desktop Phone is a simple dock for your iPhone, and includes a short 3.5mm cable that plugs into the iPhone's headphone socket in order to route your calls to its own receiver. It routes control signals too.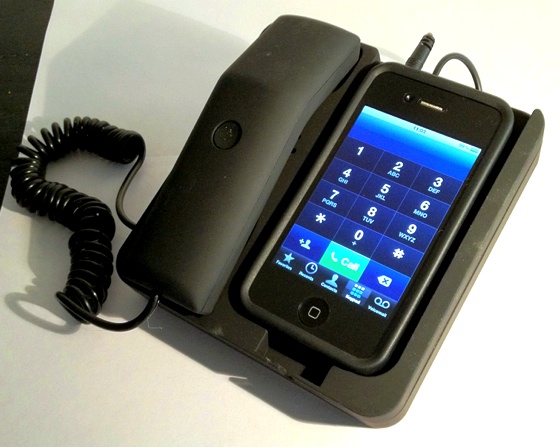 There's a Function button on the handset that allows you to accept or end incoming calls, or you can leave the handset in place and just use the Function button to switch the unit into hands-free speakerphone mode using the iPhone's own speaker and mic.
At just £20, the Desktop Phone isn't exactly a gleaming example of hi-tech engineering. The plastic support legs seem a tad fragile, and the 'cradle' into which you insert your iPhone could more accurately be described as a 'hole'. It's designed to hold the larger iPhone 3G as well as the newer 4 and 4S models, and my iPhone 4S rattled around loosely in the cradle at first.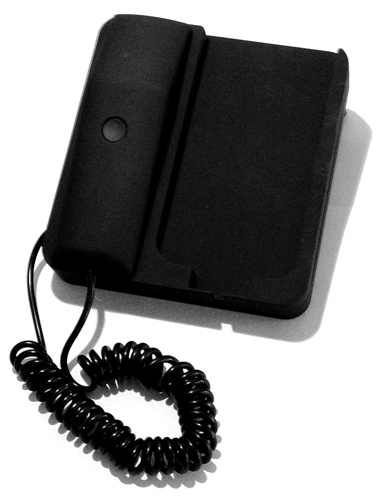 However, the unintentional advantage of this is that the iPhone actually fits quite well if I just leave it in its protective bumper. There's also a slot at the bottom of the cradle so that you can plug in the iPhone's USB charger cable.
It's handy to be able to see the iPhone screen while taking calls, and if you press-and-hold the Function button you can even activate Siri on the iPhone 4S in order to make a call or run a web search using just voice commands.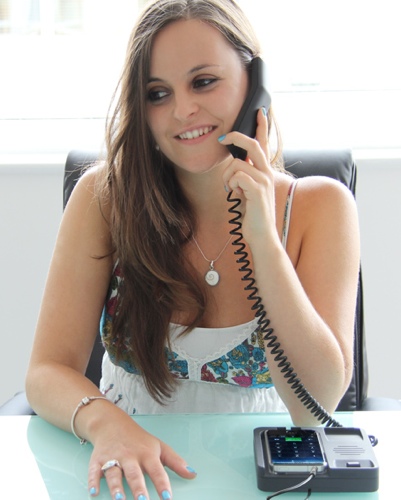 Yes, it's distinctly non-essential, but the Desktop Phone will earn its keep if you prefer to use a conventional handset when making calls from your desk. ®
Reg Hardware chooses its Accessory of the Week every Friday. Got one in mind you want us to consider? Please let us know
More Accessory of the Week Winners

Henge
Docking
Station
Logitech
TouchPad
Belkin
Chef Stand
and Stylus
Surc remote
control case
LG LSM-100
mouse
scanner
Sponsored: Minds Mastering Machines - Call for papers now open

Thumbs Up Desktop Phone
The build quality may only be so-so, but it's handy to have a proper handset for the iPhone in the office.