Ten... top PlayStation Network game downloads
Cheap thrills
Outland

From the makers of Super Stardust HD - another download game definitely worth investing in - comes this side-scrolling action puzzle adventure, which lights up the PlayStation Network with a healthy dose of good versus bad.
Take control of a silhouetted warrior, a scaramouche of warfare who certainly brings thunderbolts and lightning with his fight skills. Switching in and out of light and dark mode, our hero swipes his way through a host of enemies, with epic boss battles to contend with at the end - a throwback to the archetypical model of retro gaming.
Graphically, things are far from dated, with impressive, colourful and mystic visuals, flared-up to a fitting soundtrack. For more information, you can also find an in-depth review of Outland here on Reg Hardware. The game is also available at a discount rate on PSN this week.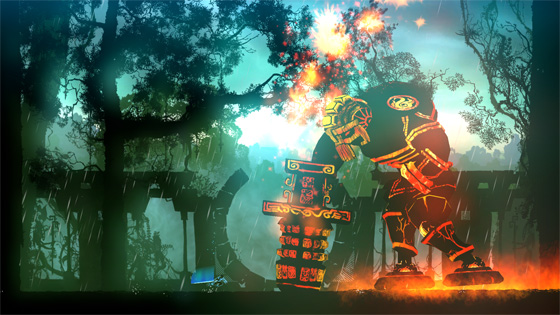 Reg Rating
85%
Price
£10
Platform(s)
PS3, Xbox 360
More info
Ubisoft
Pac-Man Championship Edition DX

The videogame world has come a long way since the days when Pac-Man ruled the show, but that doesn't change the fact it is still an addictive experience that continues to keep fans thrilled.
This latest version builds on the Championship Edition and has been widely toted as the best Pac-Man ever. Collecting power pellets, Pac-Man is able to swallow ghosts and build up huge point-tallies in the process. Time also slows down when ghosts are about to strike, giving players more opportunity to change direction at the last minute and keep the momentum going.
The soundtrack is morbidly addictive, repetitive and fitting, speeding up with the game as a player's points increase. As an outsider looking in, Pac-Man Championship Edition DX can seem like a headache of arcade psychedelia, but once you get stuck in, it's a trip you won't regret.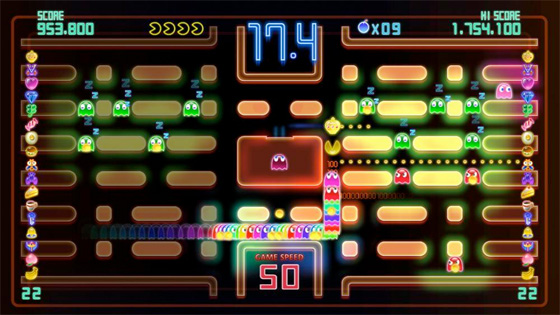 Reg Rating
95%
Price
£10
Platform(s)
PS3, Xbox 360
More info
Sony
Sponsored: Minds Mastering Machines - Call for papers now open