Apple MacBook Pro 13in Core i5 laptop
More of the same but different
Affordable luxury?
The computer is a careful consumer of power, drawing approximately 55W while charging and around 60W while being used (and charging in the background). In sleep mode, the power consumption drops to 1.3W.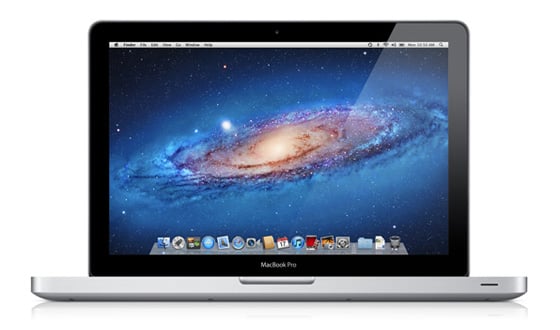 Paranoid users will appreciate the LED that illuminates when the FaceTime HD camera is active
With all power-saving functions disabled, the MacBook Pro performed respectably in Reg Hardware's full-on battery torture test: I managed 127 minutes of non-stop benchmarking before the unit switched off. This should be enough to get me through a day of sporadic, general computing tasks without constantly panicking about needing a recharge.
The MacBook Pros, of course, provide a secret battery level indicator on the left-hand edge, so I would never have to switch on the computer to see how much power was remaining.
Verdict
Here's what I don't like about the latest 13in MacBook Pro: it's so very, very expensive. I can forgive the shared-memory graphics and the lack of USB ports, perhaps also the fairly average processor performance, and I could even get used to the small display, but £999? For that kind of money, it had better be the best bloody entry-level notebook computer in the world. The problem is that it is. Thank you for listening, m' lud. Jailer, take me down. ®
Thanks to Square Group for the loan of the MacBook Pro and Thunderbolt Display.
More Notebook Reviews

Apple
MacBook
Air 13in
Lenovo
ThinkPad
X1
Acer
Aspire S3
Ultrabook
Sony
Vaio
SB
Dell
Vostro
V131
Sponsored: Minds Mastering Machines - Call for papers now open

Apple MacBook Pro 13in Core i5 laptop
Apple's refreshed entry-level MacBook Pro laptop gets a few performance tweaks.