Struggling tech resellers face winter of annihilation
Bloodbath predicted after glum Xmas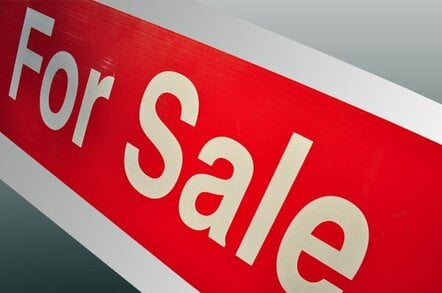 Reseller insolvencies are predicted to remain at record highs during the December quarter as the UK economy hangs on the edge of a second recession.
As exclusively revealed by El Reg in the summer, Graydon stats showed that 175 channel firms went to the wall in the first half of 2011, up 43 per cent on a year earlier, reaching the highest levels since the dot-com bubble popped.
There was no respite in Q3 either with 93 businesses going bust, up 18 per cent year-on-year. Alan Norton, head of intelligence at credit reference agency Graydon, sees no reason to expect a reversal of fortunes.
"The UK is teetering on the edge of a double dip and I think we will fall into a second recession. Consumer spending has collapsed and business confidence is low. For those that make it through Christmas, Q1 could be a bit of a blood bath," he said.
Many of the collapsed firms were either retailers or SME product reselling operations that simply ran out of cash.
In recent weeks, Skye IT has left debts of £1.9m as liquidators dissolve the operations, while Profile IT has shut up shop, SHD Technology appointed an IP. Streamline Computing has also gone titsup. On the High Street, retailer Best Buy is pulling out of the UK and Comet was flogged for £2.
The Centre for Economics and Business Research (CEBR) reckons the recovery in the general UK economy will be "slow and protracted" with growth rates not expected to reach pre-2008 levels for another four years.
Many SME resellers have shrunk or remained static for the last two years due to "re-positioned business models with less product supply and increased provision of managed services", according to Eddie Pacey at EP Credit Management and Consultancy.
"Weak balance sheets and a funding shortfall does not provide the required weight to see them through so we will see a heavier than usual number of failures," he said.
He said it is vital that startups snatch finance from banks and cheaper forms of funding, such as supplier credit, but funding annuity-based billing and managed services businesses requires a renewed focus on cash flow.
Providing some context to the growing list of casualties in the channel, Fabrice Desnos, UK chief executive at credit insurer Euler Hermes, told The Reg that compared to other sectors, resellers were holding up well.
"It is fair to say that this year so far, the IT channel has been extremely resilient to the downturn in the economy, it must be partially down to the fact that technology is driving a lot of activity compared to other trade sectors," he said.
"I don't think any sector will be immune to falling consumer demand or potential reductions in public sector demand but having said that [companies in] the channel are agile in adapting to business conditions," he added. ®
Sponsored: Minds Mastering Machines - Call for papers now open