Server makers start pushing Opteron 6200 tin
Where's Acer? And Oracle and Fujitsu?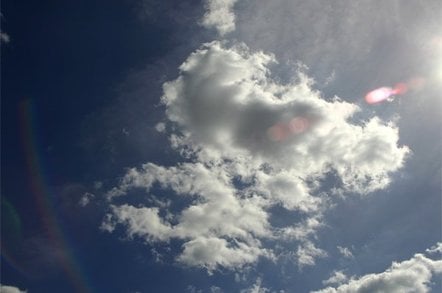 The 16-core "Interlagos" Opteron 6200 processors marched into the x86 server chip war nearly two weeks ago, and Advanced Micro devices made its sales pitch against Intel's Xeon server lineup. The question now is: who is actually making servers selling Opteron 6200 processors?
To put it simply, the answer to that question is just as El Reg suspected it would be ahead of the Interlagos launch, and that is the same companies that sold machines using Opteron 6100s would slap the chips into their existing systems but that very few if any new customers would be creating new systems around the AMD chipsets and Opteron 6100 servers.
Having suffered through a platform change with AMD's shift to homegrown chipsets and the C32 sockets for Opteron 4100s and G34 sockets for Opteron 6100s in March 2010, AMD was breathing a sigh of relief that it was Intel that was facing a bunch of socket transitions this year with the Xeon lineup. The current eight-core Opteron 4200 and 16-core Opteron 6200 processors plunk into the same C32 and G34 sockets, respectively, and have the same thermal characteristics. So you just update the BIOS, certify the chip on your software stack, and away you go with pallets of these babies into your data center.
As was the case nearly two years ago, Hewlett-Packard and Dell are the dominant sellers of Opteron 6200 systems at this point, with the broadest portfolio of machines. And hence AMD is giving them prominent back-slapping on its featured server page.
Dell is supporting the new AMD processor in its PowerEdge R715 and R815 rack servers, its M915 blade server, and its C6145 tray-style custom cloudy server. The Opteron 4200s will eventually be available in the R415 and R515 rack servers and the C6105 tray servers.
Brian Payne, executive director of PowerEdge marketing at Dell, says that the company is not doing a PowerEdge 12G rev with the Opteron 4100 and 6200 launch and that the 12G servers will debut next year with Intel's Xeon E5 processors. Payne says that the M915 blades are unique among other blade designs because it can support the top-bin Opteron 6282 SE part, which burns at 140 watts with all 16 cores spinning at 2.6GHz, which is a bit hotter than the 115 watt standard parts in the Opteron 6200 line. But for those customers who need that extra performance, they have the option. "That extra 11 per cent performance matters when you are talking about virtual machine density for virtualized servers," says Payne.
As in the past, Dell is not building tower servers based on the new AMD processors. "We've had AMD-based towers in the past, but we haven't seen significant demand for this," Payne says. This would seem to run counter to the whole idea of SMBs as cheapskates, but there you have it. (Over the past decade, I have had two AMD-based tower servers, one from Dell and one from Gateway, that were perfectly fine and reasonably priced.)
As with past processor transitions with common sockets, Dell doesn't think customers will upgrade their existing processors in a machine that is based on either Opteron 4100 or 6200 processors. "We don't anticipate such upgrades for either blade or rack machines, but we have upgrade kits for those who want to," says Payne. "The main thing customers like about like is that they don't have to re-qualify their platforms. It is more about adopting the new chips for new workloads than upgrading existing machines."
Over at HP's Industry Standard Server division, the story is much the same, McLeod Glass, director of product marketing, tells El Reg. HP will start shipping the Opteron 6200s in its existing Opteron-based ProLiant G67 machines on November 29. This includes the BL465c and BL685c blade servers; the DL165, DL385, and DL585 rack servers; and the SL165s and SL165z tray servers. "Very few customers go back and update existing servers," says Glass, adding that the Opteron 6200s will be best suited for database, virtualization, and HPC workloads.
IBM plans to ship the new Opteron 6200s inside of its System x3755 M3 server, which is a 2U box that sports four G34 sockets and which is the only current Opteron machine that IBM sells. IBM had engineered clever Opteron blade servers and also used Opteron's in its hybrid x86-Cell "Roadrunner" petaflops-buster supercomputer. But for whatever reason, IBM didn't show the last generation of Opterons much love and continues the lukewarm shoulder with the current generation. IBM will ship the x3755 M3 on December 15. Interestingly, IBM has not upgraded the memory capacity on this machine and is still topping it out at 512GB of total main memory when it can, in theory, support 1.5TB. IBM is peddling its Max5 memory extender in conjunction with Xeon 7500 and E7 processors, and has not offered such technology for this Opteron box.
Supercomputer maker Cray is obviously selling lots and lots of the Opteron 6200 processors, which are used in its XE6 supers and its related XK6 hybrid CPU-GPU brother. And Silicon Graphics and Appro International showed the Opteron 6200s some love, but their respective ICE-X and Xtreme-X machines are based on Intel's forthcoming "Sandy Bridge-EP" Xeon E5 processors.
Penguin Computing, ZT Systems, and Super Micro are also peddling boxes based on the new Opterons, seeking out the customers who need those extra cores, memory bandwidth, and performance per watt. Acer, which made a lot of noise about reviving the Gateway brand and entering the server business when the Opteron 6100s were launched, hasn't made so much as a peep so far about its plans for the new Opteron chips. But it is expected to do so soon. Oracle abandoned Opteron processors just after it bought Sun Microsystems, and Fujitsu only dabbled a bit. AMD needs to win these OEMs back to build a viable business as well as securing new and interesting ones. ®
Sponsored: Minds Mastering Machines - Call for papers now open