Asus Eee Pad Slider SL101
Android tab with pop-out keyboard? WTF?!?
Gartner critical capabilities for enterprise endpoint backup
Sounded out
On the subject of music the SRS-equipped speaker fires from the top of the base section and sounds pretty impressive when the screen is up, though things get a little muffled when you fold it flat.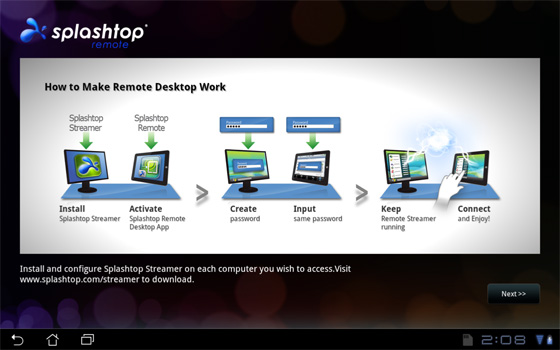 SplashTop remote access is on-board
Asus has been mercifully restrained when it comes to preloading it's tablets so the Slider only comes with a Splashtop remote access app, Polaris Office, a handy little DLNA rig called MyNet and a Swype-like trace virtual keyboard.
Using Polaris, I wrote this entire review on the Slider proving it to be an effective replacement for my slower, heavier Ubuntu-running Atom netbook even if the typing experience was not as rewarding.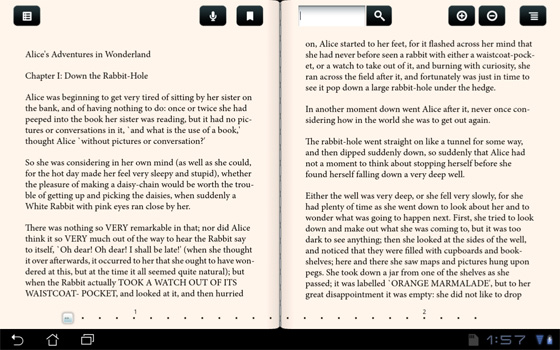 Works well as an e-reader too
I had hoped that the Slider would be priced between the Transformer costs with and without keyboard but sadly Asus decided it should set you back exactly the same as the former. As a package, it is smaller and lighter than a Transformer plus keyboard and more convenient if you are mobile. However, for the same money the Transformer is more versatile and the superior keyboard brings with it an extra 7-odd hours of battery life too.

A long time coming and a bit pricey too
Verdict
Though thicker and heavier than the fondleslab-norm the Slider makes a lot of sense if you intend to do any serious typing or are always looking for a way to prop your tablet up while watching a video, making a Skype video call or reading a book. It's a bit of shame it has taken so long to make it to the UK market and that it's rather expensive but it still makes sense for anyone who wants an Android tablet for productivity as much as fun. ®
More Tablet and Reader Reviews

Sony
Tablet S
WHSmith
Kobo Touch
Ten budget
Android
tablets
Amazon
Kindle 4
Acer
Iconia
A100

Asus Eee Pad Slider SL101
Versatile Android tablet with integrated Qwerty keyboard.
Price:
£429 (16GB, Wi-Fi) RRP