id Software Doom
Scary monsters and super creeps
Disaster recovery protection level self-assessment
Date with death
With Doom you were not only introduced to a world of cyber demons but death matches – be sure to have the BFG 9000 on hand for that one shot kill – cooperative gameplay and also a world of player mods including maps and sometimes full remakes.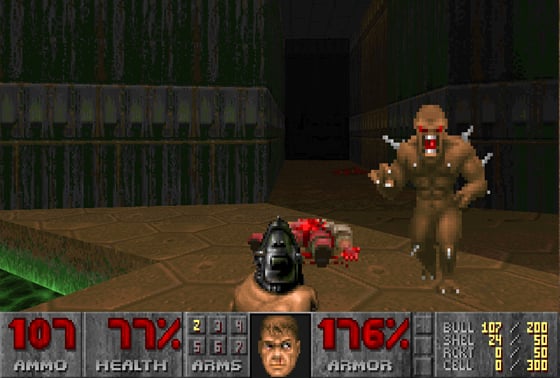 Lost productivity
Back in 1993, id Software boasted that Doom would be "the number one cause of decreased productivity in businesses around the world". I must confess, I played my part in living up to this statement with a fair few death matches across the network at the animation company where I worked back in those days.
Unfortunately Doom's satanic themes and slayer riffs all washed down with pixel splashes of blood horrified the moral majority and ushered in a legacy of ESRB games ratings. Still, as I boldly wield a chainsaw in the face of hell, I have yet to encounter a spiderdemon that could stop me.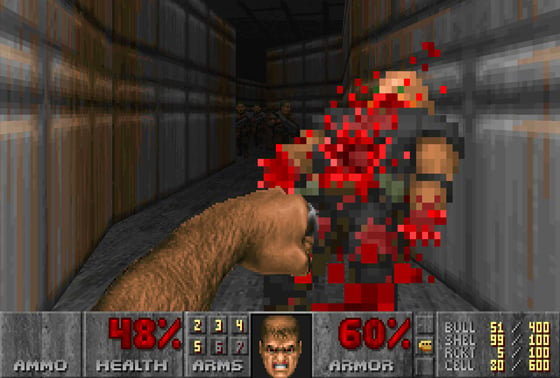 Harbinger of Doom
Doom is an absolute classic and this is reflected in it's 10 million + shareware downloads. The level design is tremendous and I adore the directness of the narrative and the shadowy and jittery ambiance. Fantastic sound, prodigious monster design. Doom is the definitive horror slugfest against the minions of hell. ®
Reg Hardware will be revisiting memorable titles from gaming's illustrious past every fortnight
Developer id Software
Year of release 1993
More Info Doom is still available for download from id Software for $20 and Steam for £5.99. An iOS version of Doom is available on iTunes.
More Antique Code Show Reviews

Lemmings
Flashback:
The Quest
for Identity
Baldur's
Gate
The Secret
of Monkey
Island
Star
Control
The business case for a multi-tenant, cloud-based Recovery-as-a-Service solution