Sony signs Voda as Vita connecta
Names 'preferred' cellco
Sony shook hands with Vodafone today, naming the network its "preferred provider" of 3G for the PlayStation Vita in Europe.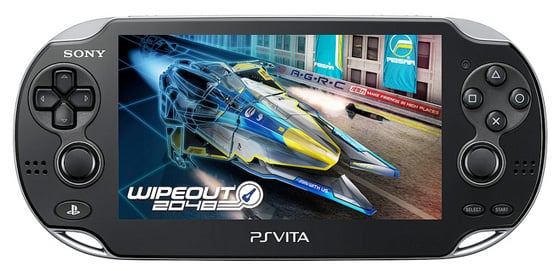 The 3G version of PS Vita - which launches in the UK on 22 February next year - will come with a Vodafone SIM card and a PSN voucher for a free copy of WipEout 2048.
While Vodafone is yet to announce exact data plans and pricing, the 3G Vita will touch down for £279.

Last week, Sony revealed a few bonuses for those who pre-order the console. These include, blue in-ear headphones, discount on games and various PSN avatar goodies. For more information on Vita pre-order bonuses, visit the official PlayStation blog.
You can see what we thought of Sony's next handheld in our PlayStation Vita hands on here on Reg Hardware. ®
Sponsored: RAID: End of an era?