Assassin's Creed: Revelations
Organised climb
Twist and clout
Hand-to-hand combat deploys a similar 'everything and the kitchen sink' approach: Ezio able to disarm assailants, round on them with a diverse assortment of armaments and even flip over their backs by harnessing the aforementioned hook blade. The problem is, despite such diversity, it's all too easy to simply wait for an assailant to strike and then counter - et voilà, instant kill.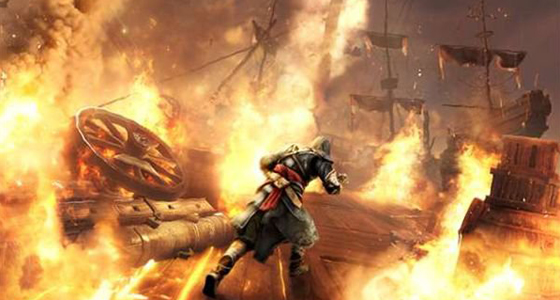 Burn the Captain's logs
Multiplayer is also home to the instant kill, though Revelations' further online development over its predecessor mean that's not a problem. The surprisingly robust online options varying the central theme of sneaking up to your target, dispatching them and melting away.
'Simple Deathmatch' mode, for example, becomes a game of cat-and-mouse where each player is tasked with felling just one target. The idea, to assassinate your particular target while watching your own back, an intriguing tactical battle. Variants on capture the flag, team deathmatch and 'tag, you're it' provide further diversion and then there's the obligatory leveling up where extra skills can unlocked.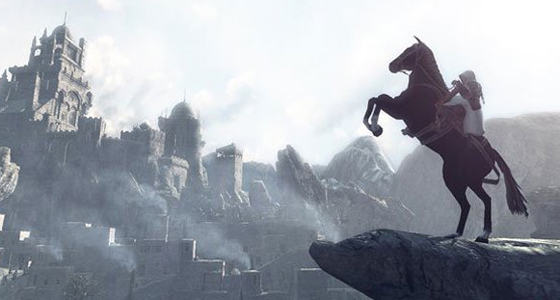 Hoof it up
Verdict
Despite my veritable tirade of negativity in parts of this review, Revelations remains a dramatic and exhilarating experience at its best. It's just hard to ignore the fact that this could have easily been released as a cut-price expansion of Brotherhood. What's more, the overblown plot makes this latest 'assassin-'em-up' all but inaccessible – not to mention an illogical choice – for those looking to take up the series afresh.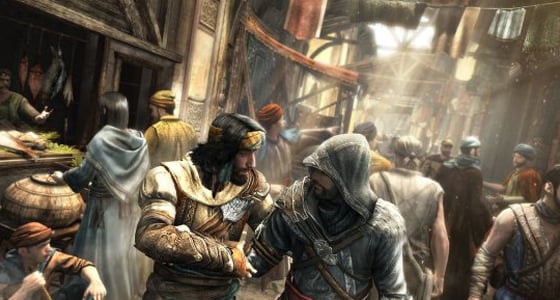 Shake Monsieur
If you're a series veteran and are actively relishing the prospect of many more hours of the same, then step this way. If you're a newcomer you might as well start with the bargain bin Assassin's Creed 2. And if you've tired of the formula, then wait with the rest of us to see what real revelations Assassin's Creed 3 might have in store. A future world setting? You know it makes sense. ®
More Games Reviews

Halo: Combat Evolved
Anniversary Edition
The Elder Scrolls V:
Skyrim
The Adventures
of TinTin
Call of Duty:
Modern Warfare 3
Goldeneye 007
Reloaded
Sponsored: Minds Mastering Machines - Call for papers now open

Assassin's Creed: Revelations
Brand new... at least we're told it's brand new. Available on Xbox 360 (tested), PS3 and PC.