Archos outs budget 9in Android tablet
Arnova novum
Archos has introduced its latest Arnova budget tablet: the 9.7in 9 G2.
The spec's not so bad - 1GHz ARM Cortex-A8 CPU, 768 x 1024 capacitive touchscreen, 8GB of Flash, Micro SD storage expansion, 802.11g Wi-Fi - but the Arnova 9 G2 only runs Android 2.3 Gingerbread.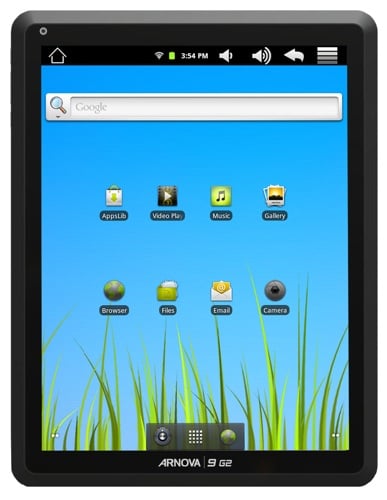 Still, Archos promised that "thousands" of apps can be downloaded from the Hong Kong-based AppsLib store.
There's no word on price yet. ®
COMMENTS
Budget?
How can you claim a product to be "budget" when you say there is "no word yet on the price"?