Ten... remastered videogame classics
Old favorites get a facelift
Ico & Shadow of the Colossus

When Shadow of the Colossus first made its way onto the PlayStation 2 in 2005, it was hailed as a graphical masterpiece, winning several awards along the way. That work of art has been improved further through this year's remastered edition, which was bundled with another retouched classic, SotC's spiritual predecessor, Ico.
Bluepoint's hard work remastering these quintessential titles paid off again. Not only do they both run in stunning 1080p visuals with a fixed 30fps framerate, but they come with stereoscopic 3D support too, not to mention the 7.1 surround sound.
Those who've never played SotC should get a copy now – it's one of my personal all-time favourites. Anyone who remembers the game from their PS2 days will be more than pleased with the difference too. Plus the fact you get Ico thrown in makes the purchase more than worth it. I hadn't played Ico until the refurbished version landed on my desk and it's a truly wonderful game that stands the test of time well.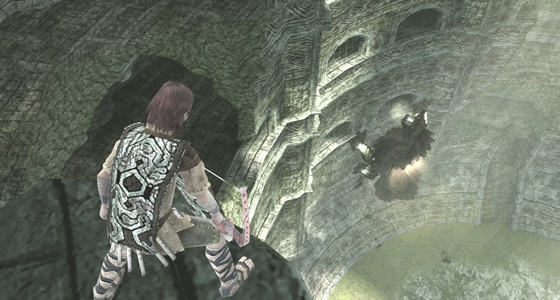 Reg Rating 90%
Price £28
Platform(s) PS3
More info Sony
The Legend of Zelda: Ocarina of Time 3D

The Ocarina of Time is undoubtedly the best Zelda game ever made, something that this week's release of Skyward Sword hopes to change. It's a tall order, though.
Despite not exactly being remade in HD, Ocarina was spiced up with 3D effects and re-released for Nintendo 3DS. This isn't the first time the game has been ported – the N64 classic was re-released on the Gamecube and later the Wii – but this summer's 3DS version has seen critical acclaim and even many of those with a dislike for 3D effects gave the title rapturous applause.
With the 3DS' touchscreen, players can get equipped with items effortlessly, while using the console's gyroscope, aiming is also made more convenient. For further enjoyment, Ninty has thrown in a Boss Challenge mode too, where players can battle all of the game's bosses one after the other.
It might not be enough alone to tempt the masses into buying a 3DS, however, it is unquestionably a must-have title for anyone who already owns one.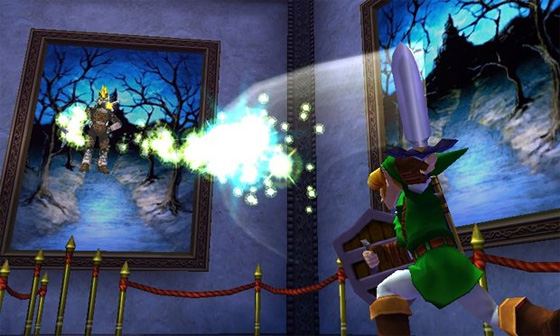 Reg Rating 80%
Price £28
Platform(s) 3DS
More info Nintendo
Sponsored: Minds Mastering Machines - Call for papers now open