The Secret of Monkey Island: Special Edition

LucasArts revisited one of gaming's all-time greats The Secret of Monkey Island a couple of years ago, taking what was once a 16-bit masterpiece into the modern era of finer resolutions. As with other remakes from days of yore, the game needed complete overhaul and now features entirely redrawn visuals, a fresh musical score and even all-new voices.
There's an updated three-step hint system too, and with the flick of a button, gamers can switch between the new visuals and the original. Quite a stunning difference, really.
Point and click games have rather lost their appeal these days, so it's refreshing to see titles like this and Broken Sword get some attention.
A perfect game to play on the fly, it comes as no surprise that TSOMI is also available on mobile platforms. The humour hasn't aged and the puzzles are just as thrilling, so if you haven't experienced the chuckles of Guybrush Threepwood before, you're in for a treat.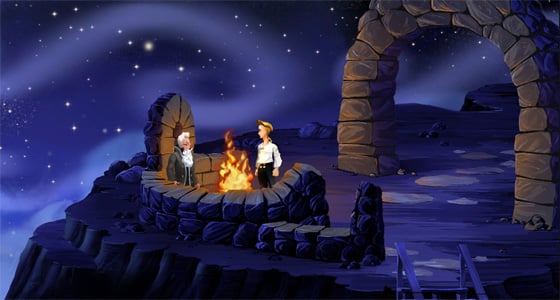 Reg Rating 90%
Price £6 - £15
Platform(s) PS3, Xbox 360, PC, Mac, iOS
More info Lucas Arts
Super Street Fighter 2 Turbo HD Remix

Released a few years ago now, SSFII Turbo HD Remix showed just why classic games deserve to have a face-lift.
Of course, with titles this dated, converting them to HD isn't a simple retouch job, and UDON Entertainment literally had to go back to the drawing board, replacing the original 224-pixel sprites and backgrounds with anime-style 1080p artwork. The result is jaw-dropping in comparison – 2D fighters have never looked this good.
As with the aforementioned Monkey Island and Halo: Combat Evolved Anniversary edition, gamers have the option to switch back to the original quality, just to remind themselves how much of a difference hi-def really makes.
There's also a host of on-line modes thrown into the mix, offering even more reasons to download a copy and attempt to reclaim those glory days of veracious Hadouken and fliptastic Sonic Booms.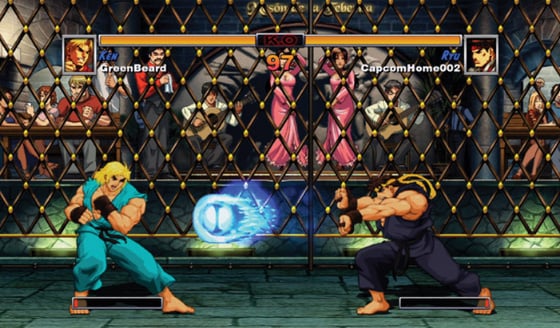 Reg Rating 85%
Price £15
Platform(s) PS3, Xbox 360
More info Capcom
COMMENTS
Yep
Linux users do nothing but wine
"When the original Prince of Persia was released on PS2"?
Obviously my eyes are failing me, and that meant to read "When the original Prince of Persia was released twenty years ago".
Classics?
Some nice games in there (and some fun memories) but am I the only one that's surprised stuff from four or five years ago is already in the classics? It's either indicative of a faster moving culture or I'm simply getting older.
Where's my remastered HD version of Bruce Lee or Thing On a Spring form the C64 days? Now there's some "classics".
*grumble* *grumble*
Original Prince Of Persia
"When the original PoP was released on the PS2"
The Original Prince Of Persia was released on PC, Amiga etc in 1989.
They're all well and good...
... but where's my remake of Bullfrog's Syndicate, or LucasArts X-Wing vs Tie Fighter ?