Metal Gear Solid HD Collection

Metal Gear Solid has a huge following and fans will be pleased to see three titles from its much-loved back-catalogue now available in HD for the first time.
Metal Gear Solid 2: Sons of Liberty, Metal Gear Solid 3: Snake Eater and Metal Gear Solid: Peace Walker have all been revitalised to 60fps. They may only run in 720p graphics, but these Konami favourites have never looked so good. There's the addition of PSN Trophies too.
The three games have heaps to keep buyers busy, including a new on-line multiplayer for Peace Walker, and one of gaming's most intricate plots, bound to baffle and engage in equal measure.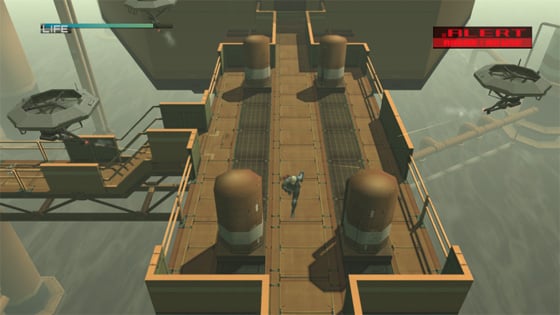 Reg Rating 80%
Price £30
Platform(s) PS3, Xbox 360
More info Konami
Prince of Persia Trilogy HD

Another bargain in the PlayStation's HD remastered range, the PoP trilogy packs in The Sands of Time, Warrior Within and The Two Thrones, touched up in HD with support for 3D and the addition of PSN Trophies.
When PoP was released on the PS2, it stood out from other titles, offering unique time mechanics and intense action, almost unrivalled at the time. It's an adventure that Ubisoft was right to bring back, after lending most of its recent attention to Assassin's Creed.
Despite only running at 720p with a 30fps framerate, Ubisoft's much-loved epic sure stands out and is well worth picking up at that price, especially if you've never played any of the series before.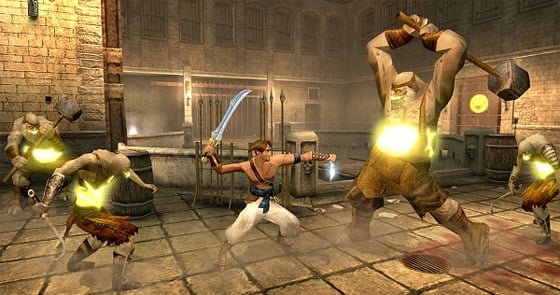 Reg Rating 75%
Price £10
Platform(s) PS3
More info Ubisoft
COMMENTS
Yep
Linux users do nothing but wine
"When the original Prince of Persia was released on PS2"?
Obviously my eyes are failing me, and that meant to read "When the original Prince of Persia was released twenty years ago".
Classics?
Some nice games in there (and some fun memories) but am I the only one that's surprised stuff from four or five years ago is already in the classics? It's either indicative of a faster moving culture or I'm simply getting older.
Where's my remastered HD version of Bruce Lee or Thing On a Spring form the C64 days? Now there's some "classics".
*grumble* *grumble*
Original Prince Of Persia
"When the original PoP was released on the PS2"
The Original Prince Of Persia was released on PC, Amiga etc in 1989.
They're all well and good...
... but where's my remake of Bullfrog's Syndicate, or LucasArts X-Wing vs Tie Fighter ?