Nvidia's Maximus: Hard-core 3D graphics on speed
Quadro-Tesla mashup for animation acceleration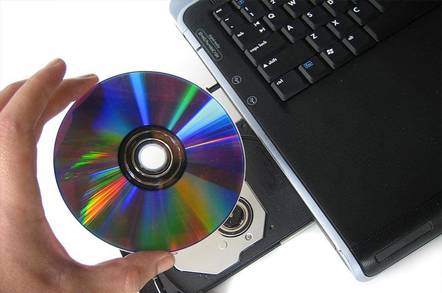 Blog Part of Nvidia founder/CEO Jen-Hsun Huang's SC11 keynote session was a demo of something called Maximus that elicited oohs and ahhs from some of the folks around me.
An animator of something called Shrek - I think it's a music video or TV show - built an animated scene in real time as we watched. It was a combination of complex physical action - water running down a mountain, then being stolen by an alien spacecraft - that also included highly detailed visuals.
Developing these kinds of effects used to be an all-night effort, with animators setting up the scene and letting workstations or server farms process the work overnight. The next morning they'd get their coffee, take a look at the output, and run it by the director for approval.
Often - well, almost always, according to the speaker - there would be changes: "It's too light," "Too much water," "Too little water," or maybe "Just make it different." The end result was another day of setting it up and another night of server cranking.
Maximus is a step toward changing that equation, at least at the workstation level. It's a software technology that allows hardcore 3D Nvidia Quadro graphics cards to co-exist with number-crunching Tesla boards.
The Quadro handles the visual processing while the Tesla GPU deals with the massive calculations required to simulate realistic physical effects. It allows for parallel processing of the physical modeling and the visual representation of the model, speeding things up considerably.
For a better explanation of the technology and a look at some benchmarks, check out Nvidia's Maximus page here. The performance benchmarks are impressive, but will vary widely according to the application.
Maximus does require ISV support, and several are already on board, including Catia and Matlab. Adobe is also ready for Maximus – although I don't know if making PDF files a bit quicker is all that big of a deal. ®
Sponsored: Learn how to transform your data into a strategic asset for your business by using the cloud to accelerate innovation with NetApp