NetApp, Wall St is very disappointed in you
Two uninspiring quarters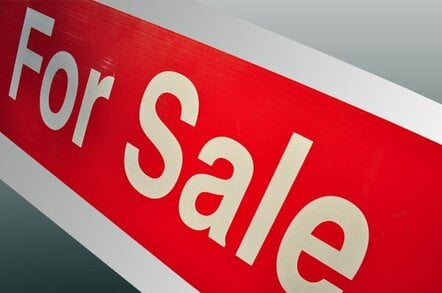 NetApp's progress seems to be slowing, as it disappointed Wall Street with lower-than-expected quarterly revenues, although profits were up.
The company blamed unexpected weaknesses in some large accounts as it unveiled second quarter revenues of $1.507bn in its fiscal 2012 year. This was 20.5 per cent higher than a year ago ($1.251bn) but only 3.4 per cent higher sequentially.
The previous quarter's revenue of $1,458bn was up 26.3 per cent year-on-year and 2.1 per cent sequentially, reinforcing the impression that growth is slowing.
Profits in the fy2012 second quarter were $165.6m, down 5.6 per cent year-on-year but up a satisfying 18.7 per cent sequentially. There is a trend for profits as a proportion of revenues to be slowing. The latest quarter showed profits as 11 per cent of revenues. It was 14 per cent a year ago. The first fiscal 2012 quarter's percentage was 9.6 per cent compared to 13.1 per cent a year previously.
A closer look at the quarter's component numbers show rises in both sales and marketing, and research and development, with those categories nearly a fifth higher than a year ago.
CEO Tom Georgens said that, in the latest quarter, "we saw strong revenue growth across most areas of our business, offset by some unexpected weakness in a handful of our largest accounts. [We] achieved the highest number of net new customer wins in more than two and a half years this quarter."
Stifel Nicolaus analyst Aaron Rakers provided information about the handful of large accounts: "Specifically, of the 46 accounts in [NetApp's major accounts] program, nine of the US accounts produced the entire shortfall ... (across verticals – several in technology, a couple financial services, etc). It was noted that the shortfall was confined to a small number of accounts where customer-specific dynamics could be understood and that the companies were not concentrated within a specific industry."
Only one major account shortfall was attributed to competitive inroads.
Rakers saw disappointing FAS 2000 sales and said: "We believe NetApp's weak entry-level results will continue to leave investors to question incremental competitive dynamics relative to EMC's VNX/VNXe platforms, and to a lesser extent Dell's integration of Exanet clustered NAS in its EqualLogic solutions going forward."
E-Series revenue was up 14 per cent sequentially with strong demand from Dell and Teradata, and increased revenue from IBM and Oracle as well.
Georgens said the flooding in Thailand caused higher disk drive prices, which might be a factor in its results over the next two quarters.
He indicated in the earnings call that NetApp is looking at the idea of FAS array-managed PCIe flash cards in servers. This is somewhat similar to EMC's Project Lightning.
It is a somewhat patchy picture overall then, with no reason to ring alarm bells but worrying trends over revenue growth and the ratio of profit to revenues. NetApp will be concerned to reverse these trends and stop its competitors, such as EMC, which is growing strongly, crowing about NetApp's growth run coming to an end. ®
Sponsored: Minds Mastering Machines - Call for papers now open