Call off the hunt! Ex-Xio sales boss found in flash biz
Start-up SolidFire lures Glasgow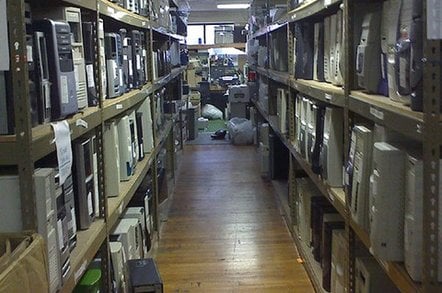 The mystery of why Xio's storage head took a hike and where he went is solved: Mark Glasgow jumped ship to join flash start-up SolidFire, which, having got $21m in fresh funding, can afford to pay him.
SolidFire launched its clustered flash memory arrays in the summer, and they feature thin provisioning, compression and deduplication to help make the flash more affordable.
Xio Storage lost Mark Glasgow – its worldwide VP of Sales – just before John Beletic became its new CEO. There was speculation that Glasgow had been forced to fall on his sword to take responsibility for inadequate sales results. Not so. He saw a better opportunity in SolidFire and crossed over from Xio's Colorado Springs head office to SolidFire's Boulder building, where he will be the global sales VP and report to founder and CEO Dave Wright.
Wright said: "We began our Early Access Program this summer and the customer feedback has been extremely positive ... Our pipeline is growing, and Mark's appointment will help us continue to respond to customer interest with a sales team that can support our growth."
On 25 October, SolidFire revealed it had gained $25m in a Series B funding round, taking total funding to $37m. Individual investors included Frank Slootman, former CEO of Data Domain, David Schneider, former worldwide sales VP at Data Domain, and Greg Papadopoulos, former VP and CTO of Sun Microsystems. That's three gamblers investors putting money where their confidence is.
Funds will be used for expansion of the sales and marketing departments to support growing customer demand for the company's all-SSD systems in the cloud, and that brings us back to Mark Glasgow's appointment because he has to build the sales part of that. Some of the funds will be used for product development.
The basic node is a 3010 unit in a 5U enclosure containing two 6-core Xeons and 10 x 300GB 2.5-inch SSDs. It delivers 250,000 IOPS and nodes are aggregated in a cluster. Four nodes deliver a million IOPS and 20 nodes provide 5 million IOPS. SolidFire is shaping up to be a strong competitor to Nimble Storage, TMS, Violin Memory and other networked flash array suppliers. ®
Sponsored: Minds Mastering Machines - Call for papers now open