Sony HMZ-T1 3D head mounted display
Strap-on movies for your pleasure
Immersion therapy
Two HDMI sources can be routed to the 3D HMD, and there's a loop-though on the switcher to your regular TV. It's also possible for others in the room to view one source, while you view another on the HMD.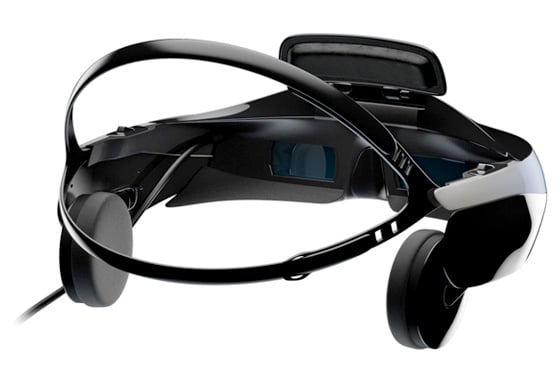 Not too well balanced at the front, hence the straps at the back
Sony maintains that the image as viewed through the headset is equivalent to a 750 feet cinema screen seen from about 20m. Equally, it could be said the picture looks much like you'd see from a 0.7in OLED panel viewed from just a few centimetres. The spec sheet goes for the middle ground and claims the effect of 150in screen viewed from 12ft away.
Regardless of estimates, the blackout effect of the headset certainly manages to create an illusion of scale. 

Films presented a 2.35:1 scope ratio look particularly cinematic, more so than video framed for 16:9. It's a nice illusion.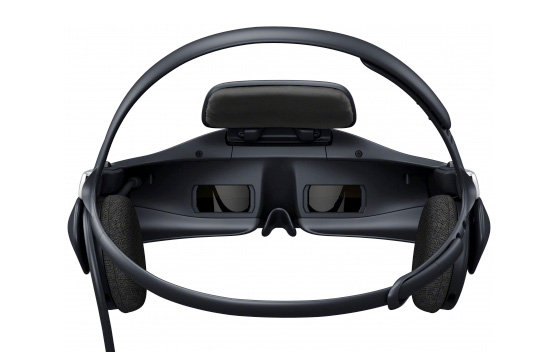 Each eye gets a 720p display, apparently
The panels themselves are incredibly sharp. Sony says the resolution is 720p, and the HMD-TZ1 is equipped with a newer microdisplay that's bigger than the 0.5in screens fitted to some of its Alpha cameras. If you understand Japanese, you can check out the HMD's 0.7in sensor here [PDF]. Indeed, images have texture and detail and exhibit extreme contrast that a photographer would expect. Manual optical adjustment sliders beneath eye piece ensure the sharpest focus.
The 3D experience created by the HMZ-T1 is rather different to that on an Active Shutter TV. For starters, there's no loss of brightness caused by filtering stereoscopic glasses.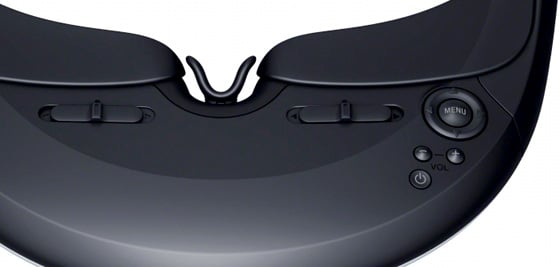 Switches adjust focus for each eye
That means 3D material looks just as bright and vivid as 2D. There's also no visible crosstalk. Because OLED panels refresh around 100x faster than LED panels (response time is quoted at just 0.01 milliseconds), left/right screens don't overlap and double imaging is avoided.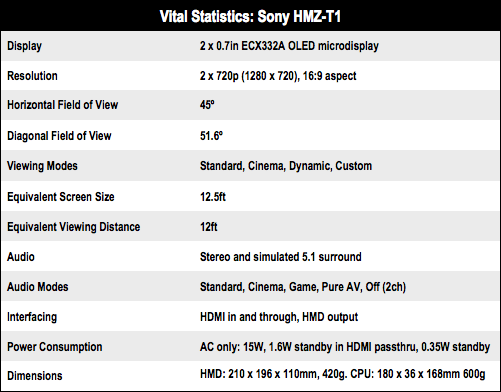 Sponsored: Minds Mastering Machines - Call for papers now open