Avere destroys NetApp benchmark after just 13 DAYS
Rival plots SPECsfs2008 payback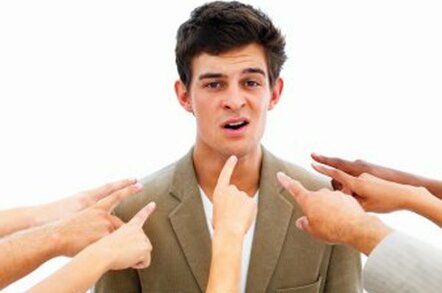 Well, that didn't last long: just 13 days. Filer accelerator Avere has shown it has real teeth by sinking them into NetApp's ankles and pulling it off the top of the SPECsfs2008 NFS benchmark hill by achieving a new record SPECsfs2008 score.
Avere's appliances use multiple solid state and spinning disk tiers as caches for distinct read and write data I/O types. The appliances sit in front of filers and, it's claimed, can dramatically speed up their I/O.
For the benchmark, it clustered 44 FXT 3500 appliances together and delivered 1,564,404 SPEC ops/sec, which compares neatly to NetApp's 1,510,000 ops/sec. The overall NetApp response time was 1.53msecs and Avere has that beat too, with a 0.99msec overall response time.
NetApp's benchmark win represented a significantly smaller cluster, at 24 nodes, than the previous record holder, Isilon, with a 140 node cluster which scored 1,112,705 ops/sec with an overall response time of 2.54msecs. Avere had more nodes than NetApp, at 44, and its total exported capacity was 229.2TB, where NetApp's was 288TB; roughly similar. However Avere used 752 data disks whereas NetApp used 1,728, considerably more. Each Avere node had 15 x 600 GB SAS disk drives, making 660 drives, with 92 more on four OpenSolaris ZFS servers that acted as the mass storage systems behind the Avere cluster.
NetApp's systems had FlashCache in their controllers and, it seems clear, that Avere's tiered caching is more efficient at I/O acceleration. Ron Bianchini, Avere president and CEO, gleefully described the impact of this, crowing: "For years, buyers of traditional storage solutions have struggled with trade-offs between performance and cost. With Avere's NAS Optimisation products, they no longer have to make that choice, instead getting both the highest NAS performance and the best cost options for both upfront acquisition as well as ongoing operational expenses — with independent benchmark results that prove it."
We guess NetApp could creep past the Avere result by throwing a more powerful system at the benchmark but Avere has the win it wants. It can go faster than NetApp by accelerating a ZFS array of just 92 drives running on Supermicro controllers. Of course, we could say that having 660 drives in an accelerative front-end infrastructure layered on four ZFS arrays is unbalanced. But, hey, the result is the result, and NetApp needed a grand total of 1,728 drives.
Over to you, Sunnyvale and Isilon... ®
Sponsored: Minds Mastering Machines - Call for papers now open