Halo: Combat Evolved Anniversary Edition
Bark of the Covenant
Review Love it or hate it, it's impossible to ignore Halo's legacy. With the exception of Super Mario, no other videogame series has been as critical to the success of its target platform - or as influential on the videogames industry as a whole.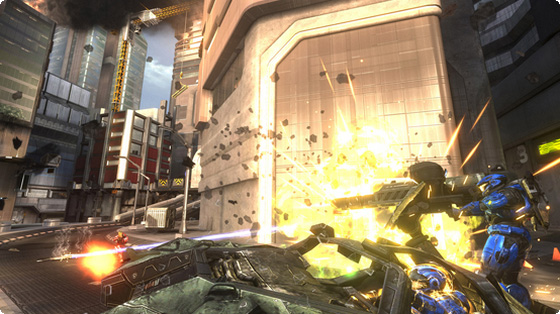 Urban jungle
Arguably the most important launch title ever, Halo: Combat Evolved single-handedly made Microsoft's attempt to muscle into the console business one to be taken seriously. Four acclaimed sequels and one real-time strategy spin-off later, Microsoft's poster-boy capped off a phenomenal decade by pipping Call of Duty to take the award for the greatest videogame franchise of all time in last year's Guinness Book of Records.
Halo's enduring critical and commercial success secured it a future beyond creator Bungie's involvement. So when the developer left to work on a new multiformat game, Microsoft established 343 Industries, an in-house team comprising former Bungie and Pandemic Studios staff, to continue the legacy.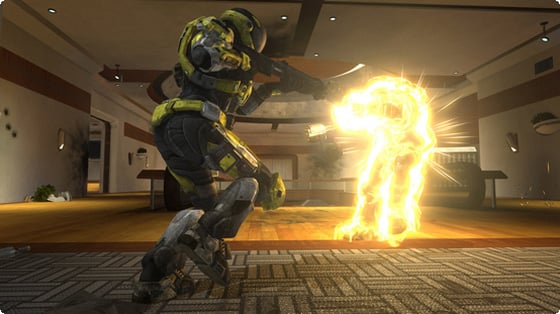 Glow ahead, make my day
To tide fans over until Halo 4, 343 Industries' first major output is a remastering of Combat Evolved. But it's a vastly different proposition to hi-def remasterings such as Resident Evil 4 and Ico & Shadows of the Colossus Collection.
Where those updates simply polished last-gen games with HD resolutions and improved frame rates, Halo Anniversary Edition reconstructs the original's visuals from the ground up using Halo Reach's engine. The results are nothing short of spectacular.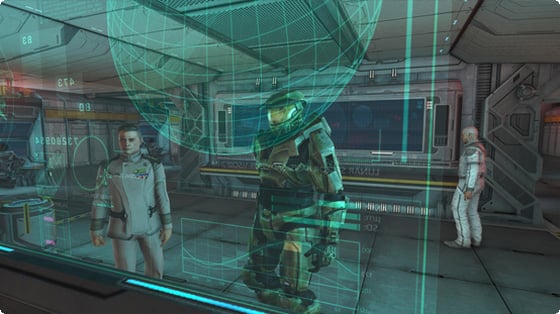 Total eclipse of the chart
An awe-inspiring labour of love, no polygon has been left unturned. 343 Industries has wrung every last drop from Reach's engine to modernise the decade-old graphics - even including 3D for those suitably equipped. And boy does it wants you to know it.
COMMENTS
I am very surprised to see that there are no comparison screenshots showing old and new graphics, in this review of a game that is only really an upgrade from old to new graphics. Why the omission?
See, how this works is people do some work to make a product, which they then put up for sale. People see the product, decide whether they think its worth the money, and if so, they buy it. If not, they don't. What exactly is your problem with this?
No price has been mentioned, so you can't be objecting because its too expensive, so presumably you're offended at the idea of someone charging any money at all for the work that they've been doing. Perhaps they should should have done it all for free? Yes, I can see where I've been going wrong here, demanding a salary for my time. I should work for my company for free, live on the street and rummage in bins for food, that would be far more socially responsible.
> Are the PC games worth it?
Personally I don't think so, but YMMV if you can pick up a cheap copy.
The things that made it a great console game tend to work against it on the PC, it just comes of and dumbed down and generic.
The second one is just flat out shitty on the PC. The controls are appalling, the graphics are terrible and it's about as stable as an upturned pyramid.
Wait a minute, there was a price mentioned. Ooops. The point still still stands, though. I probably wouldn't pay that much for it myself, since I played the original, but for someone who hasn't yet played the original, and want to see the start of the story, their choice is the ancients graphics version for a fiver, or shiny new one for £30. Most people in that situation would plump for the latter option, and they would be sensible to do so. I've tried playing Halo 2 on the XBox 360, didn't finish the first level because the graphics were so shit, compared to what I was used to. It does matter.
Quick! get a comment in about all the playstation exclusives coming out.