Engineer sues Huawei for axing him 'because he's a Brit'
Chinese giant hauled before tribunal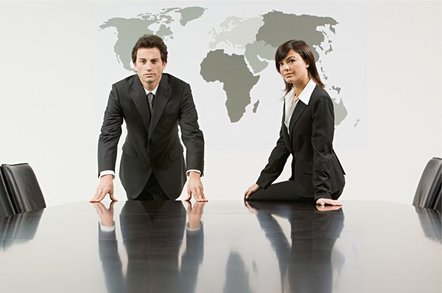 A British software engineer is suing Chinese company Huawei for racial discrimination after they made him redundant but allegedly employed new Chinese staff in the Basingstoke office where he worked.
Judeson Peter, 39, who had a £48,000-per-year job as a customer support engineer specialising in fibre optics for Huawei, was let go in May 2009.
According to the Mail, Peter told the employment tribunal in Southampton: "A large number of Chinese employees were joining the workforce in 2009 at the same time that I was being made redundant."
Peter claims that, in total, Huawei moved 342 workers to Britain over three years, and that in the same period, 49 British and non-British staff lost their jobs.
The telecommunications giant responded by denying any wrongdoing and said that Peter's figures are not reliable. Huawei said the Chinese staff are employed by a different branch of the group, a holding company located in China.
Huawei, headquartered in Guangdong, China, employs 110,000 staff worldwide and made a profit of $3.64bn (£2.3bn) last year.
Peter alleges unfair dismissal, breach of contract and discrimination on the grounds of age and race. The tribunal case continues today. ®
Update
Huawei have been in touch to say:
Huawei believes that the process followed was fair and in line with the approach other companies operating in the UK would take to restructuring.

Mr Peter claimed that 342 Chinese workers moved to Huawei in Britain over three years, this figure is entirely incorrect. In 2009 Huawei employed 342 staff in the UK, including local and foreign nationals, and around 70 per cent of them were recruited locally at that time.

Today the firm employs 650 people in the UK, nearly double 2009 figures, of which 75 per cent of staff are recruited locally.
Sponsored: Minds Mastering Machines - Call for papers now open